KARA members can now enjoy access to some of our resources online. In a time when so much more is done on the internet, we also are moving our KARA library forward into the digital era. Not all our resources are suitable for this format, but we are making as large as possible, a selection of our KARA library holdings available to members through this format.
We are excited to offer our members, a whole new way to explore their family history.  As we begin our online Members-section, already there are old scrapbooks, newspaper clippings, newspaper birth, marriage and death notices, added to the site. Also, we have included some of our cemetery transcripts, a few old photographs, many of our Echoes of the Past postings to Face Book and a selection of funeral card announcements.
This is a new feature that will continue to expand as we progress with digitizing our materials. As our Members-section grows, we are looking forward to including back issues of Trees & Forebears, a wide range of newspaper notices covering 1995 through 2020 and some of our family history research completed over the past twenty years.
To use the KARA online record collection you need a membership which can be purchased on our web store.
Also to use the collection, you will need a login and password, which we provide after receiving membership payment.
Enjoy this sample selection from our Online resources
If you already have an Individual Membership with credentials, you can login by following this link:
To purchase an Individual Membership with KARA follow this link: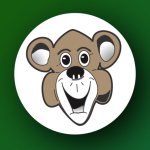 Kawartha Ancestral Research Association Inc
Explore Your Family History