KARA Family History Research Centre
As a local family history, genealogy research centre and registered charity, KARA is now 25 years old. Our reference library is rich in resources to aid in your family research. Visitors  and new members are welcome.
Open Tuesday, Wednesday, Friday 1 – 5
Visit, Saturday by appointment 1 – 5
Daily Visitor Fee applies for non-members upon arrival
Take a membership with us today
Family History Research in the Kawartha Region -the Counties of Peterborough, Northumberland, Haliburton, and old Victoria (now City of Kawartha Lakes).  We cover all of these and so much more!
Research Centre Access: A welcoming environment where members and visitors research family history, local history, meet friends, spend a happy afternoon chatting about their work.
Friendly Volunteer Staff are always available to assist by explaining and helping locate KARA resources; to discuss avenues of current or future research; or provide background information in general about various research materials. Whether experienced genealogist or beginner, all are received to the KARA Research Centre's renowned atmosphere of warmth and helpful assistance.
Overview Of KARA Resources
We have often been asked about posting an outline of the resources in the KARA Research Centre. And today, we can say, here it is. We have created a list of the types of resource materials to be found at KARA. Each one has a short description about the origins of the research documents.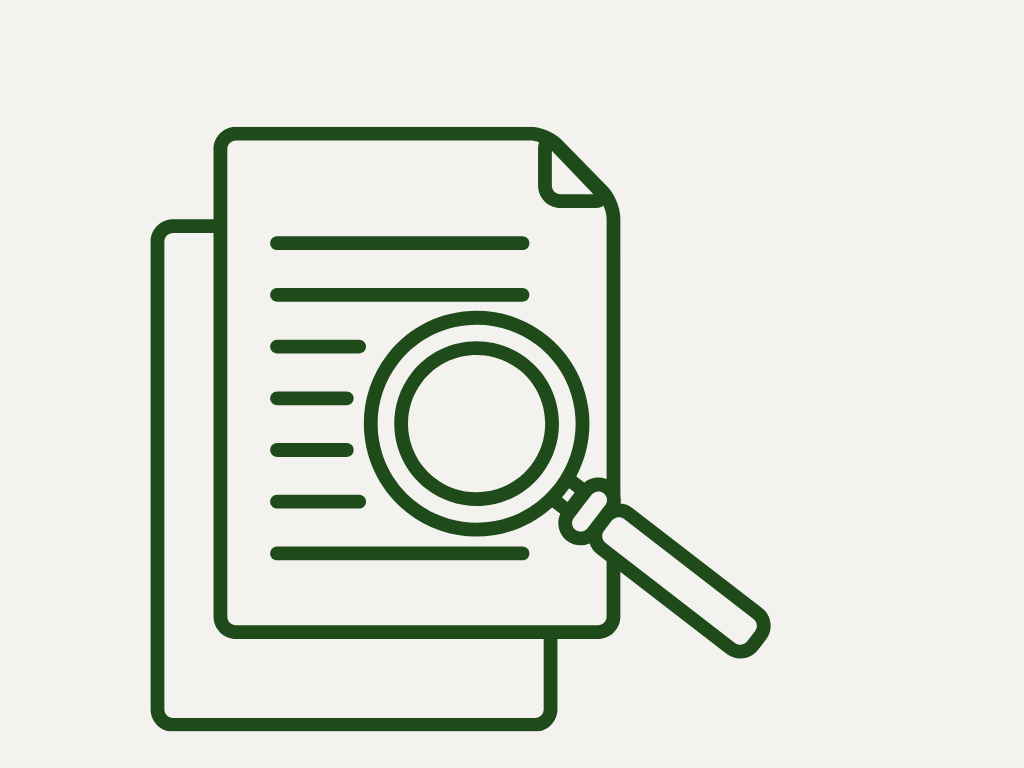 KARA members can now enjoy access to some of our resources online. This is a new feature that will continue to expand as we progress with digitizing our materials.
At the KARA web store we have a nice range of books for you to search. We have new and used books, plus all the types you might be looking for. 
We cover family history research in the Kawartha region – the counties of Peterborough, Northumberland, Haliburton, and Old Victoria. Plus so much more.
From Family History to Genealogy to Local History…
Elizabeth & George McWilliams
Elizabeth Ann Cummiskey grew up to marry George Henry McWilliams. Their wedding took place in Toronto in October 1898.
Edward Meyer, born 1842 in Switzerland, came to live in Markham Township. There he married Magdalena daughter of Adam Wideman.
Martin & Mary Jane Kennealey
Martin Kennaley, born in Ireland in the year 1822, came to Canada West  with his family. Here he spent his childhood. He married Mary Jane Logan.
Andrew Evans & Louise Shearer
Andrew Lang Evans, was born in Otonabee Township 3 September 1880. His future wife, Harriet Louise Shearer was born in October 1882.
Joseph Albert Campion, son of William Young and Mary Campion, was born in June 1866. As a young man he married Ada Wilson White.
Jane Smith & John Cameron
John, eldest son of James and Sarah Cameron was born 8 February 1842. He grew up in Otonabee Township and later married Jane Ewing Smith.
Donate in support of the heritage work at KARA
We are located in Peterborough, Ontario. KARA is an awesome organization! We operate on Volunteer power. From Board members to Research Centre staff, everyone donates time and expertise.
Join us in the work to preserve our heritage. The effort we make today gives our children and grandchildren a family history to enjoy for years to come. Your gift today makes a difference in all our tomorrows.
We give our time, our energy, our effort, our expertise. We appreciate your support. It helps us continue our heritage work.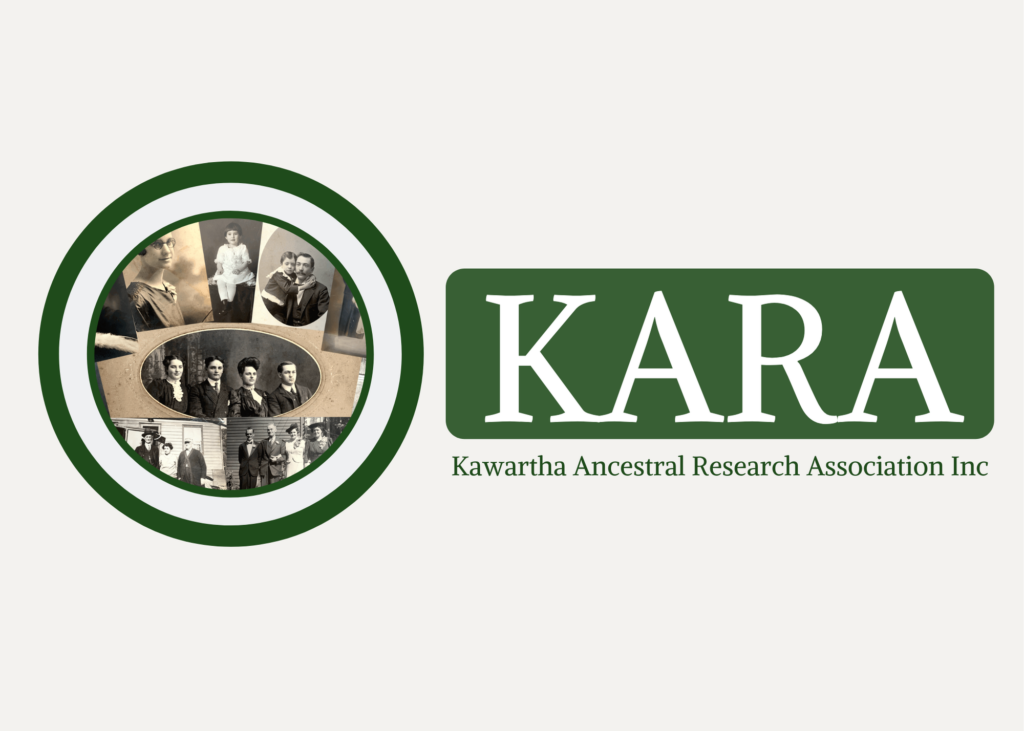 Now In Draft Robinson Settler Descendants 1825-2025
At KARA, we are eager to hear from you. You may be able to contribute new information. Perhaps you can resolve a question about a family connection. Or maybe you have a lovely family photo to share.
Douro Families Continue...
Discover the families of Douro From 1870 To 1925
A new book coming out before long. Here is the continuing history of the families who called Douro home. Picking up in 1870 where our first book ended, this will be the ongoing story of family life in the community.
If you have questions, information or something to contribute use the link below.
How To Subscribe To The KARA Monthly Newsletter
There is now a monthly newsletter, which will cover all the current news relating to KARA.  In addition the monthly newsletter will also include material relating to the KARA Web Store. As well, the monthly newsletter will have updates concerning our  Online Search. That is the part of our website for members to access some of KARA's digitized material.
If you would like to subscribe to the KARA monthly newsletter, simply click the link below to visit our web store then scroll to bottom of the page. On the form, add your name and email, to join our monthly newsletter.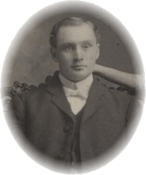 If you are looking to join KARA and become a member. Or you are interested in KARA providing research services for you then one of following types are available.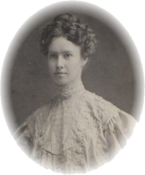 Generations come and go… our task is to find them once again so that we may celebrate their lifetimes and link them once more to our families of today.
Shop keepers advertise their goods, wares and services. Advertising is as important a need of businesses, as important in the 1860s as it is today.
In a proclamation issued by Queen Victoria, the Dominion of Canada came into existence on July 1, 1867. Read more on stories, relating to Canada…
To lead an Irish emigration in the year 1825, Peter Robinson was chosen by the British Government Under-Secretary Wilmot Horton.
Throughout the world, Canadians have always been known for their service in defense of peace. During two world wars, Canadians took up arms…
The Once Upon a Town section presents names of those who were early residents in villages and towns of the Kawartha Region.
Hard working ancestors of the past, created homes and communities. They cleared land, farmed and harvested crops.
Canadians have been strong business people. From world class pianos built in Toronto, to streetcars built in Thunder Bay…
From the earliest days of the pioneers until present day, Canadians have made amazing contributions. They have assisted in the progress…
From the time that the first settlers arrived on the shores of Lake Ontario, leaving long days of ocean voyaging to the past…
The arrival of settler families to the backwoods of Ontario brought about the need for a place of worship. Of equal importance…