Early Life
George William Allan was born in York Township, Upper Canada on January 9, 1822. He was a son of William Allan of York (Toronto) and Leah Tyrer Gamble. His father, William, was born at Moss, near Huntly, Scotland about 1770. William came to Upper Canada about 1787, first settling at Niagara. In 1795, he moved to York, becoming one of the areas early pioneer settlers. He arrived during the term of John Graves Simcoe. By 1800 William was named a justice of the peace in the Home District and a year later, in 1801, became the town's postmaster.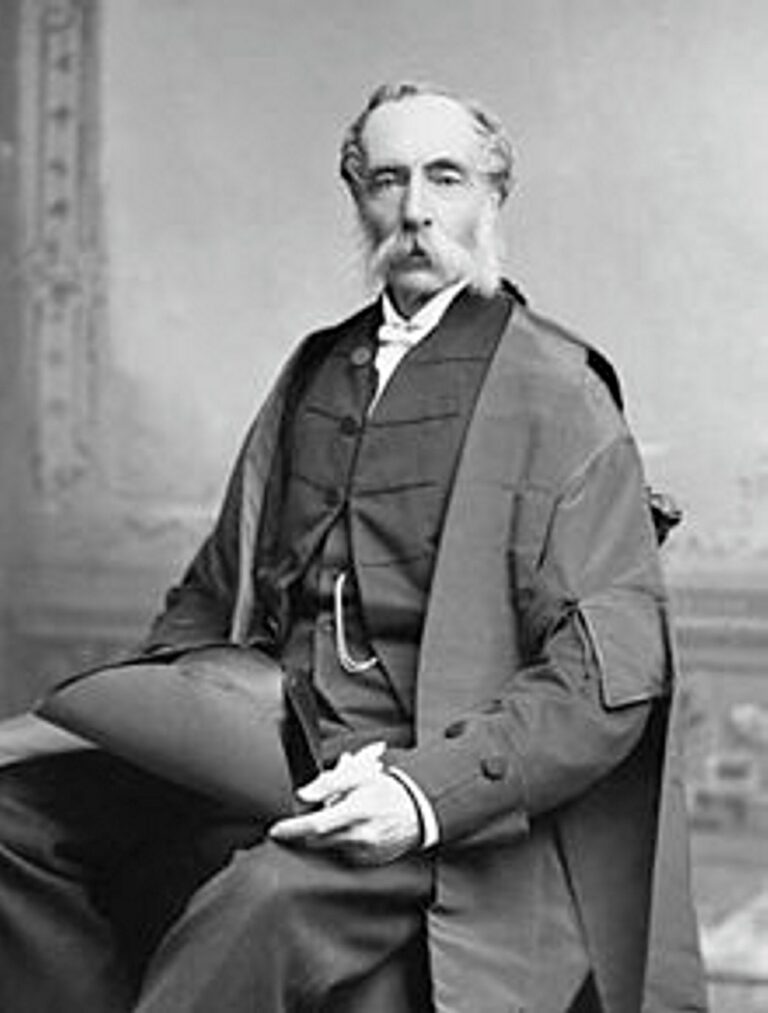 In 1834, the little town of York was incorporated as the city of Toronto. Leah (Gamble) Allan, wife of William, died in Toronto on October 17, 1848. Her son, George William, was then a young man of some twenty plus years.
George attended Upper Canada College before going on to study law. He was called to the bar in 1846. Prior to starting a career in law, George traveled extensively through Europe, the Nile River, Syria, the Holy Land and Greece.
His first wife, Louisa Robinson, died and George then married Adelaide Schreiber. By his second wife, he had a family of six children.
By the Queen's proclamation of 1867, George William Allan was appointed to the first senate of Canada, on which he served until his death on July 24, 1901 at Toronto. George William Allan and his wife, Adelaide Harriet Schreiber, are interred in St. James Cemetery at Toronto.