More About Canada's Senate...
Early Life
Walter McCrea was born November 10, 1810, in Lanark County, Ontario near the village of Burritt's Rapids.  Alexander McCrea (1784-1856) and Anna Edmunds, who died in 1868, were his parents.
Walter became involved in commercial pursuits, after completing his educational studies. Around 1834-35, he married Anne Murray. They had a family of five children: Mary Ann born 1836; Frances A., born 1838; George F. Cook, born 1840; Julia born 1842 and Samuel Starr, born 1844.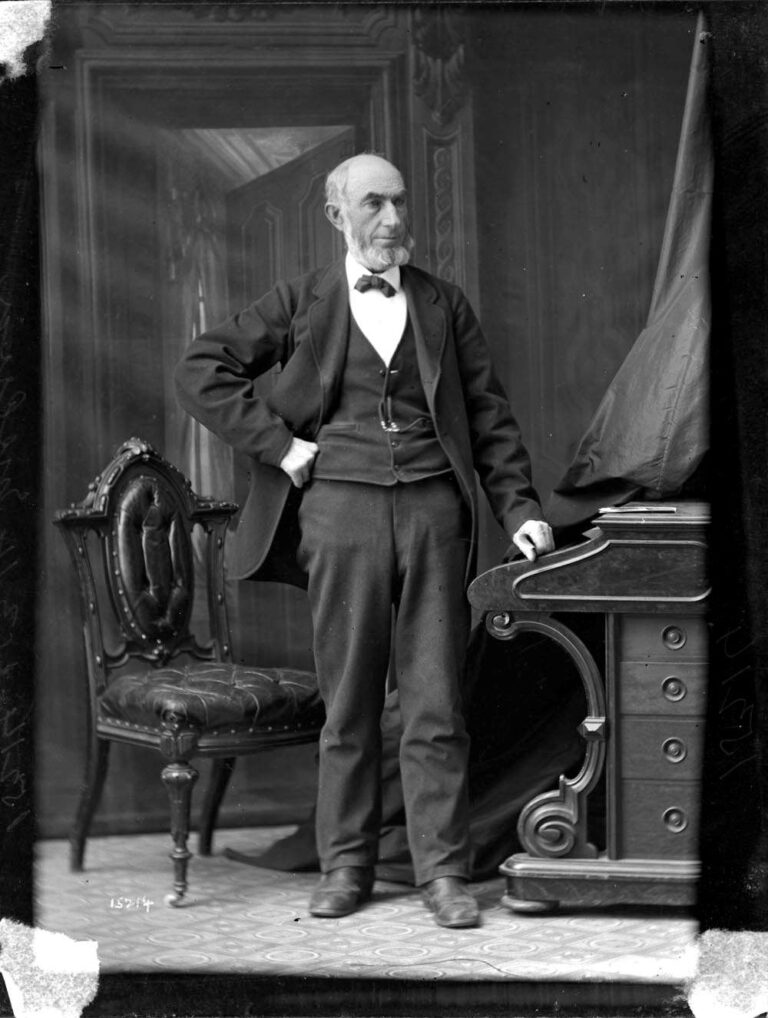 Family Life
Walter studied law, but was not called to the bar until 1850. He then set up a practice in Chatham, Ontario and continued living there following the death of his wife Anne in 1850. Serving as captain in the local militia he was also mayor of the town in 1859.
Elizabeth Anne Burnham became the second wife of Walter McCrea in the early 1850s. She was born in 1816, a daughter of William Burnham and Rebecca Closson. Following their marriage, Elizabeth and Walter had a son, Walter Jr., born October 20, 1854 and a daughter, Eliza Ann born October 9, 1860.
Political Years
Elected to the Legislative Council in 1862, Walter served until Confederation in 1868 at which time he was appointed to the first senate of Canada.
In 1871 Walter McCrea resigned from the Senate when he was appointed judge in the Algoma District. In 1873, his second wife, Elizabeth Anne, died at their Sault Ste. Marie home.  Two years later, Walter was married once again. His third wife was Jane Sutherland Cameron whom he wed on October 27, 1875. He was 64 years old and she was aged 31 years. Jane and Walter had a family of five children: Alexander born 1876; Broderick born 1877; Anna born 1879; Lucy born 1880 and Donald born in 1886.
At the age of 82 years, Walter Alexander McCrea died on June 30, 1892 at his home in Sault Ste. Marie.
More About Canada's Senate...