More About Canada's Senate...
Early Life
Businessman Oliver Blake was born in New Hampshire in the United States. A son of Oliver Blake (1777-1821) and Sarah Knowlton, Oliver was born on October 31, 1802. As a young man, he came to Upper Canada at the age of about 28. After living here for seven years, Oliver swore an oath of allegiance on 30 January 1837. He became a citizen of Upper Canada.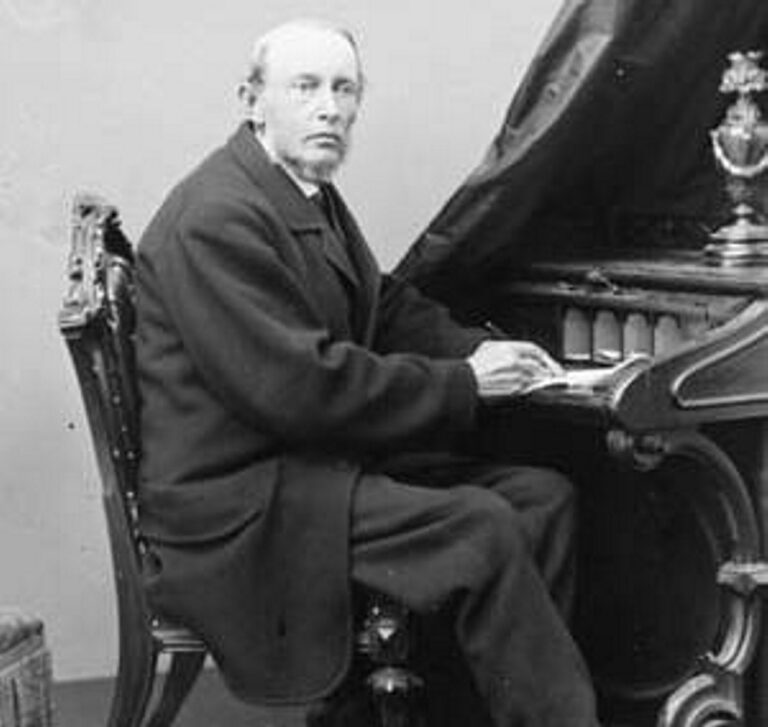 At first Oliver lived in the region known at the time as the Western District.  There he married Catherine Sovereign, at London, Ontario, on January 4, 1829. Catherine was born in Townsend Township, Upper Canada in 1803.  A hard working man, Oliver sold fanning mills. Later he was a director of the Beaver Mutual Fire Insurance Company. In 1841, Oliver was appointed clerk of the court and Deputy Reeve of Townsend Township.
Catherine and Oliver settled in Townsend Township to live and raise a family. At least four children were born to them. Their oldest was a daughter, Sarah Ann, born in 1832. Another daughter, Eliza was born in 1833 and a son, Warren  was born in 1839. The youngest known child of this family was Maria born in 1842. In 1851, they lived in Townsend Township, Norfolk County, Ontario. Still living at home were Eliza, aged 18; Warren aged 13 and Maria aged 9 years. Although the children grew up and eventually left home, Oliver and Catherine continued to reside in Townsend Township.
Businessman and Politician
Oliver served as the Reeve of Townsend Township in 1852 and again from 1854 until 1857. In 1862, he was elected to the Legislative Council of the Province of Canada. Here he served until Confederation in 1867. In that year, he was appointed to the first Senate of Canada. His years of service in the Senate were not long. Oliver died on December 10, 1873 at the age of 71 years. His wife, Catherine, survived him by six years, her death occurring on December 11, 1879 at her home in Norfolk County.
More About Canada's Senate...