Macville Literary Society
Macville Village, Ontario, is located at the intersection of King Street and Centreville Creek Road. It is located west of the town of Bolton and east of Airport Road. In the early 1900s, it was home to a young people's group known as the Macville Literary Society. Collectively they posed for a photograph about the year 1910.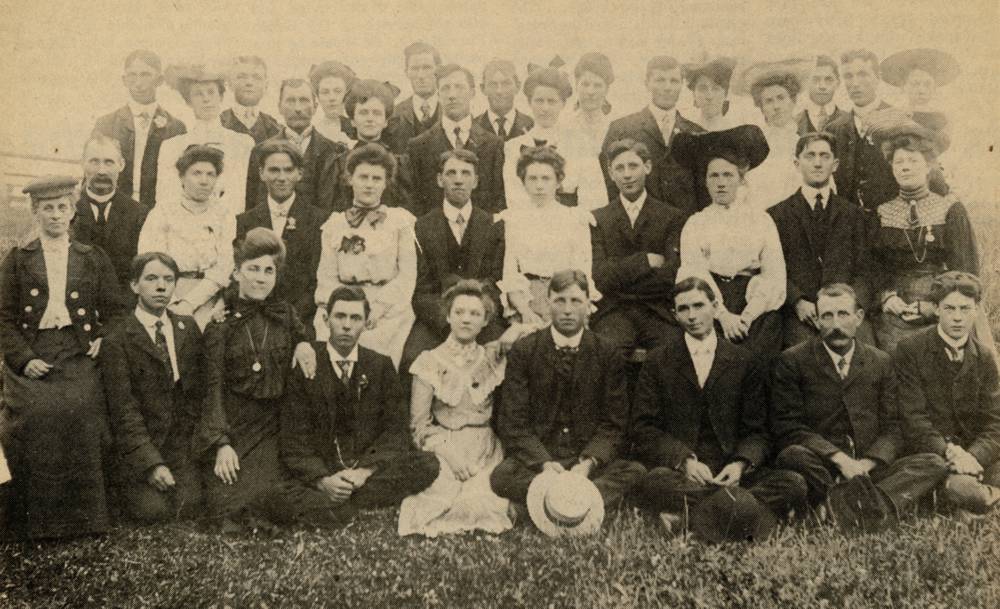 Back Row: John Anderson, Bella Quigley, Milfred Hutchinson, Mr. Widgett, Edna Hutchinson, Lillie Sparrow, Johnnie Quigley, Edgar Welwood, Uknown, Orvilla Little, Mary Quigley, Harry Coupland, Corrina Hannah, Maggie McNeice, Garnet Wilson, John Donaghy, Lillie Judge
Middle Row: Bill Young, Mary Etta Welwood, Ralph Moore, Lella Wilson, Herb Welwood, Maggie Little, John Wilson, Marjorie Anderson, Jack Sparrow, Miss Alexander
Front Row: Mrs. Widgett, Sheffner Moore, Hattie Sparrow, Fred Little, Gertie Welwood, John Grogan, W.A. Wilson, Bill Spinks, Walter Robinson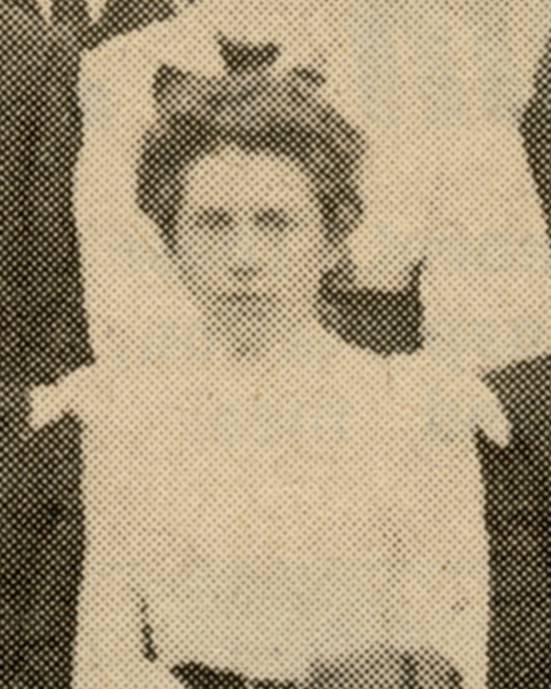 A Literary Society for Macville
For those with a love of reading, Literary Societies flourish as strongly today as they have in times past. Today such groups are known as Study Groups, Book Clubs and such.
One such society existed for a time long ago, in Macville. Today Macville retains its name on local maps, though it is one of Ontario's fading rural villages.
The above photograph was featured in a local Bolton newspaper of the 1970s or 1980s. It was noted that a Mrs. Wilbert Baguley of Willow Street had submitted the old picture, complete with names of those appearing in it.
Mrs. Baguley was in fact, Maggie Little, one of those in the Literary Society and a daughter of William Little and Jane Hamilton. Wilbert Gillies Baguley was born 26 February 1880, a son of Frederick Baguley and Mary Blain. Wilbert and Maggie married in the Township of Albion, in the County of Peel, on 17 September 1912.
Maggie's brother and sister, Frederick and Orvilla, also appear in this old photograph. In March 1910, in Albion Township, Orvilla married Robert Little Wilson, son of George Wilson and Elizabeth Craig.
Walter Robinson, another member of the Society was born in 1885. He was the son of James and Isabella Robinson. Walter had an older brother, James, born in 1880 and a sister, Ida May, born in 1883.
Sparrow Family Members
There were three Sparrow siblings, all members in the Macville Literary Society. Hattie Sparrow was one of the three family members to particpate. Lillie, John and Hattie Sparrow were children of Samuel and Annie Sparrow. Lillie was born in 1880, John in 1887 and Hattie in 1890. Their father, Samuel died in March 1905.
Garnet Wilson,  in the back row of the photo, was born in 1884. He had at least five brothers and sisters, although he is the only one who was a member of the Literary Society. 
Garnet, son of Thomas Wilson and Eliza Hamilton, would later marry Annie Vera Mitchell. She was the daughter of John Mitchell and Hannah Glazier. The happy young couple wed on 16 September 1914 at the village of Sandhill in Peel County.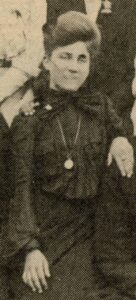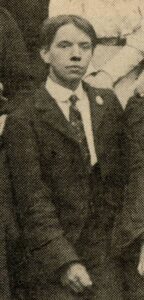 Moore Brothers Participate in Literary Society
Ralph and Sheffner Moore were sons of William Moore and his wife Jane Blain. These two young brothers were members of the Literary Society in around 1910.
Some years later Ralph married Jean Edna Forster, a music teacher. Their wedding took place on 31 July 1923 at Bolton, Ontario. Jean was the daughter of Edward Forster and Annie Thompson.
Sheffner Blain Moore, was born in Mackville, Albion Township, Peel County. He also was a member of the Literary Society in the early 1900s.
He later moved to Kirkland Lake where he worked as a bank manager. At Whitewood Grove, Hilliard Township in Temiskaming District, he married Edna Glenmorg Kerr. She was a daughter of William E. Kerr and Hannah Jane Ashton.  Edna was born in Brantford, Ontario. Her parents and family moved to Whitewood Grove. The wedding of Sheffner and Edna took place at Whitewood Grove on 7 September 1921.
There were three Quigley family members in the Society. Isabel Quigley was born March 23, 1879. Her brother, John, was born January 1, 1880 and sister, Mary, was born October 4, 1884. They were  children of John and Jane Quigley of Albion Township.
Isabella married John Alexander Ward on March 21, 1906 in Caledon East. John was born in Canada about 1878, the son of David Ward and Eleanor Tottin.
Welwood Siblings Part of Literary Society
There were also three Welwood family members in the Literary Society. These were Mary, Herbie and Gertie Welwood. As it happens, they were siblings of Joseph, William and Earl Welwood. All were children of William Welwood and his wife Jane Roulston of Albion Township.
Herbie, more formally known as Richard Herbert Welwood, married Ethel Victoria Snell on 4 March 1915. Ethel was the daughter of William James Snell and Florence Dean. 
Mary Etta Wellwood married in Bolton, Ontario on 11 September 1912 to Albert Earnest Maltby. At this date, Albert made his home in Morris, Saskatchewan. Albert was the son of Richard Maltby and Margaret St. John.
The youngest of these three siblings to wed was Gertrude Inez, known as Gertie.  She married Leonard Rawn on 30 May 1919.  Leonard had been born in Mono Mills, Ontario but resided in Detroit, Michigan at the date of his marriage.  He was the son of John Rawn and Jane Henry.
The Macville Litearary Society picture was thought to have been taken circa 1910, but research suggests that it was more likely taken a little earlier than that date.  A number of the young women married 1905-1910 and thus would not have appeared in the photograph under their maiden surnames.
From the dim and distant past, an old photograph was kept to become an item of interest in a local paper three quarters of a century later. From the small but once thriving community of Macville, Ontario, names and faces of long ago gaze back at us with an unspoken challenge to discover more about who they were.