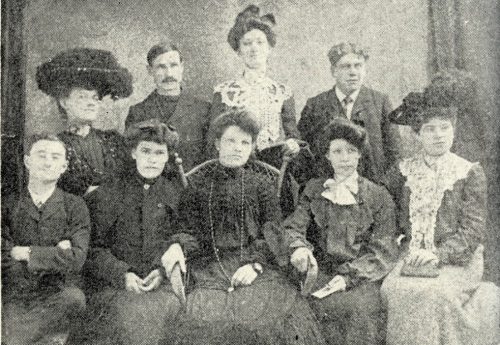 A Group of Bancroft Young People
Back Row: Annie Haase, Frank Thomson, Jule Haase, John Reid
Front Row: Bobby Gunter, Lillian Davy, Mayme Brash, Lil Haase, Fanny Dobensky
In August 1961, Bancroft celebrated Old Home Week. In support of the town and community, a small historical book was published. It included old photographs of people and events, short biographies about local prominent people, advertisements and well wishes from local businesses. The photograph included above is one of the pictures in the book. Based upon the information learned about the different people in the picture and dates when some of the young women married, the photograph would have been taken around1901-1902.

A little has been learned about most of the young folk looking back at us today in this image of a long-ago day.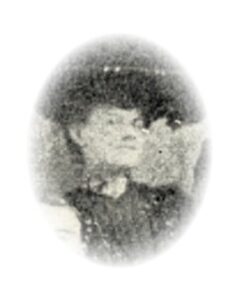 Annie Louisa Haase was born 5 December 1876 in Herschel Township, Hastings County. She was a daughter of Frederick William Charles Haase born 1850 in Germany and Bertha Augusta Gaebel, born 13 February 1851 in Prussia. The family resided in Herschel Township through most of the 1880s. By 1891, Frederick and Bertha had moved to Bancroft with their family of six children. Annie was the eldest. Another daughter, Julia Caroline was born 15 July 1878. William Henry was born in 1882, Bertha Augusta was born in 1884 and Frederick was born in1887. The family's youngest daughter was Gertrude Peral born in 1889 and then in 1892, Elvan, another son, was born. Another child of this family was Ida Matilda, born in 1880 and who died 5 November 1882 at the age of 1 year and 10 months.
Annie Louisa Haase married in Bancroft on 18 July 1906. Her husband was Francis Keluskey, born 1874 in Monteagle Township.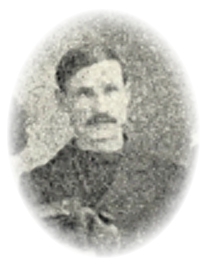 Frank Thomson appears to be a young single man in 1901. He was residing at the hotel kept by James and Mary McCaw in the village of Bancroft and worked as a clerk in a general store. By 1911, he may be the Frank Thompson (sic), residing in the village of Madoc and working there as a barber. In 1911, Frank was married to Fannie, born in 1879. They had three children, Beulah, born in 1906, Grant born in 1908 and Andrea born in 1910.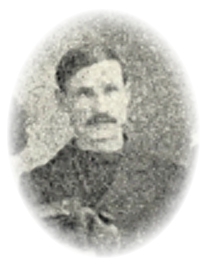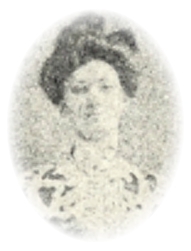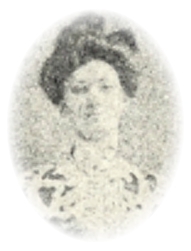 Julia Caroline Haase was born 15 July 1878. She was the younger sister of Annie Louisa. Julia married Robert Samuel Hudson, son of John and Rebecca (Purdy) Hudson. Julia died 28 February 1961 in Vancouver, British Columbia. Robert Hudson had previously married Julia's sister, Gertrude Pearl Haase in 1900. Gertrude died 19 August 1948 in Vancouver, British Columbia.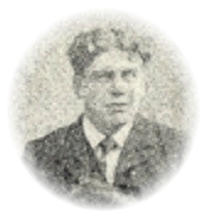 John Wilbert Reid was born in 1884 in Kaladar, Addington County, Ontario. He was a son of Joseph and Matilda Jane (Howe) Reid. John was the oldest son and third child of the family. His sisters were Annie born in 1880 and Lilly born in 1882. Younger than John were his brothers, Frank born in 1888 and Daniel born in 1890.
John married Janet Andrew, daughter of John and Janet (Ravie) Andrew, on 8 December 1913 in Madoc, Hastings County, Ontario. Janet was born 8 June 1892 in Kaladar. The passing of John took place on 20 December 1918. Janet later remarried She died 9 September 1993 in St. Catharines, Ontario.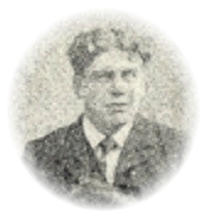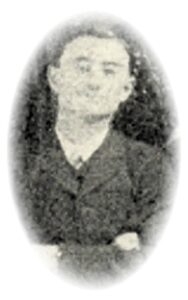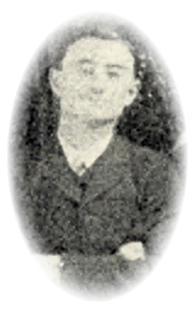 Bobby Gunter, it appears, was Robert Nelson Gunter, son of Charles W. Gunter and his wife, Lillian Cecelia Brady. Robert was born in Wollaston Township, Hastings County on 27 July 1880. On 12 June 1912, at the home of his bride, Robert married Ethel Victoria Spurr. She was a daughter of Wilson and Margaret (Graham) Spurr.
Headstone Photo from
Find A Grave web site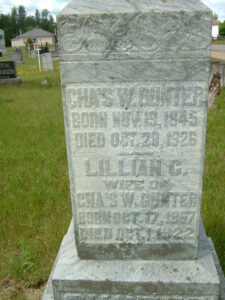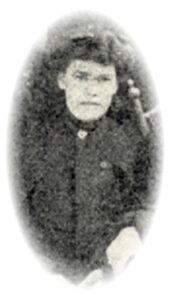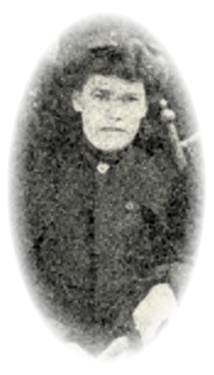 Lillian Victoria Cleak Davy was born in Bancroft on 6 February 1887. She was the second daughter born to Chester Davy and wife, the former Florence Barker Cleak. Other siblings to Lillian were, Florence born in 1885; Annita, born in 1889; Ida, born in 1892; Reginald born in 1894; Eveline born in 1896 and Laurance, born in 1898.
On Christmas day in 1922, at Vineland, Lincoln County, Ontario, Lillian became the wife of Thomas Howard Richardson. It was on the registration document of her marriage that Lillian gave her middle name as Victoria. On her birth registration, it is given as Cleak.
Thomas was born in 1872 at Oakwood, Mariposa Township, Victoria County, Ontario. He was a son of Richard Sr., and Selina (Webster) Richardson. They made their home in Bancroft.
Thomas Howard Richardson died in 1956. Lillian (Davy) Richardson died in 1965. They rest in Mount Pleasant Cemetery, Bancroft.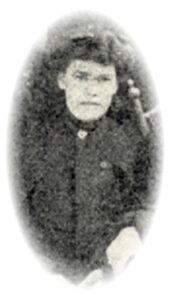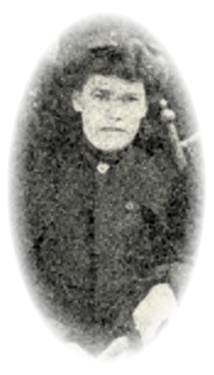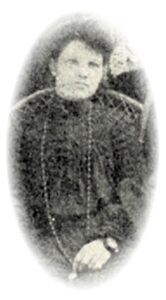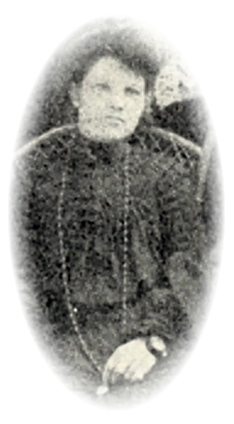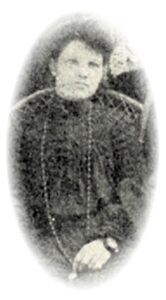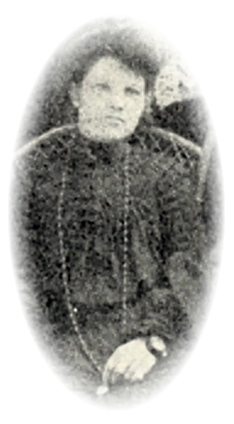 No details were located about Mayme Brash.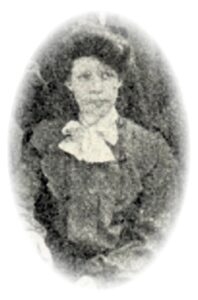 Lil Haase appears to be Bertha Augusta Haase, born 21 March 1884 in Faraday Township, Hastings County. She was a younger sister of Annie and Julie, already mentioned. Lil resided in Bancroft throughout her lifetime. She died 25 August 1976 and was buried in Mount Pleasant Cemetery, Bancroft.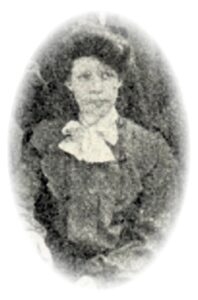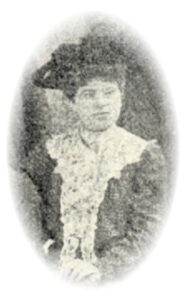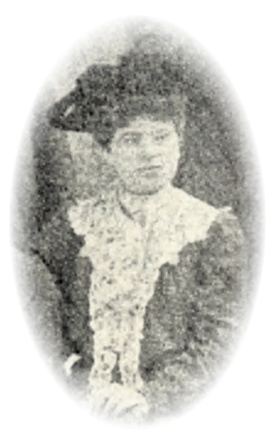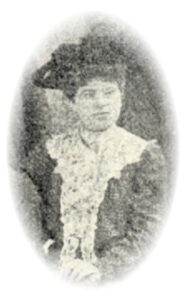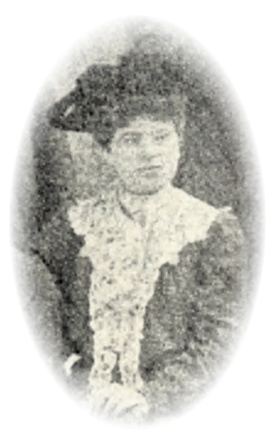 Fanny Dobensky was a daughter of a Russian immigrant family. John Dobensky was born there 15 January 1853. His wife, Retta Lichter, was born in Russia 15 May 1861. Their first child, a son named Hyman, was also born shortly before the young couple immigrated to Canada West in 1881. Fanny was born in Ontario on 11 August 1883.
She married in Toronto, Ontario on 11 October 1904. Her spouse was Samuel Keyfitz, born in Russia in 1877.