McNeely of Omemee Dry Goods & Groceries
 Isaac McNeely was born in Ireland about 1823. His arrival in Upper Canada is not known, but he lived and worked here from the mid 1860s onward.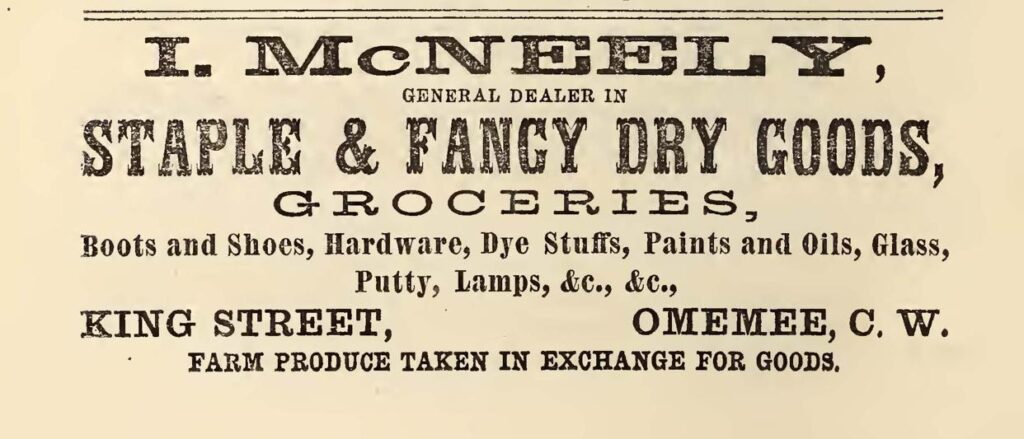 Isaac McNeely Dry & Fancy Goods Shop 1865-1866 Peterborough & Victoria County Directory
By 1871, still a single man aged 46 years, Isaac lived in the village of Omemee, Emily Township, Ontario where he continued to keep his Dry Goods store. Living with Isaac was his Aunt Sarah Reid. They remained in the village of Omemee until Isaac's death on 26 May 1892. Isaac continued to operate his shop right up until that time. His remains were interred in the Emily Cemetery, a little to the east of the village. His Aunt Sarah J. Reid, also born in Ireland, lived  a few years longer. She died 7 February 1896 at the age of 84 years.