Robert Kingan was born in Glasgow, Scotland 30 April 1815. He was first found in Canada West about 1848 or 1849. That is about the date when he married Jane Jeffrey. She was born about 1829 in the town of Cobourg, Upper Canada, a daughter of Andrew Jeffrey and Janet Hall. In December of 1850, their first child, a daughter they named Jane Jeffrey Kingan, was born. Within a few years they had moved to the town of Peterborough to reside on Brock Street. Robert established his hardware store.

Over the next two and more decades, Robert ran his hardware store. By 1891 he was retired. Census data of that year records him as a "Gentleman". Jane and Robert had a family of nine children: Jane J. born 1850; John born 1853; Andrew born 1855; Mary born 1857; Margaret born 1860; Robert G. born 1861; William Francis born 1864; Ann born 1868 and Frederick born 1869.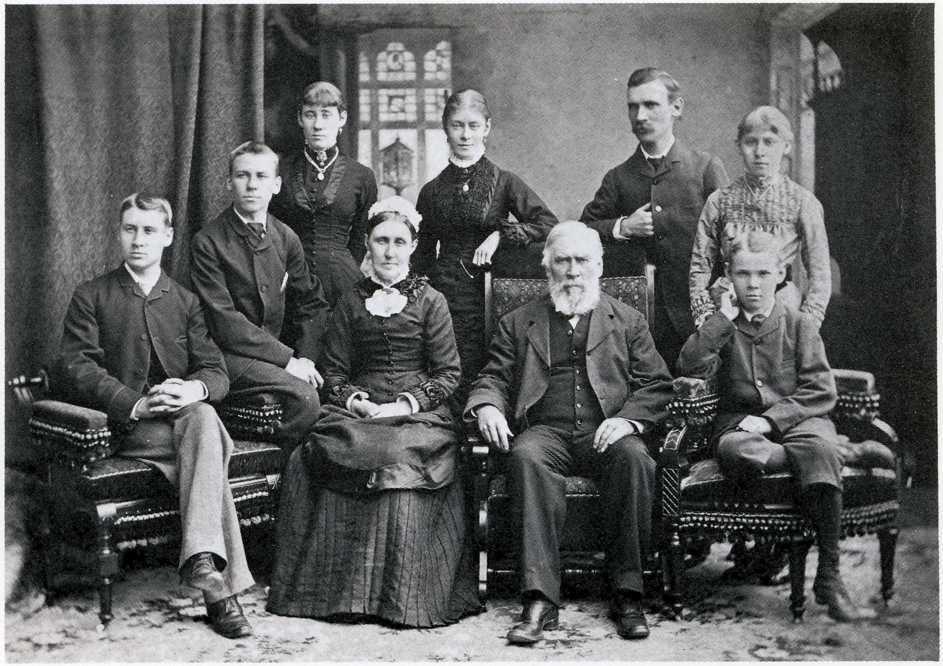 John and Francis became clerks while yet in their teens. Frederick became a boiler maker and Ann a book keeper. Jane (Jeffrey) Kingan died in Peterborough on 13 May 1892. Her husband, Robert Kingan, died at their home, 272 Brock Street in Peterborough on 19 November 1893.