Doctor Emily Howard Stowe
Beginnings in Norwich Township, Ontario
Emily Howard Jennings was born in 1832, in Norwich Township, Oxford County, Ontario. She was the oldest of six daughters of Solomon Jennings and Hannah Howard. Emily's parents were born in the United States and had moved to Upper Canada before the children were born.
Younger than Emily, were her sisters, Cornelia born 1834; Jessie Paulina born 1838; Ethelinda M., born 1842; Hannah J., born 1846 and Emma Ellen born in 1849.  All Emily's sisters, except Emma, were married.
Cornelia married a Mr. Kelso. He died shortly after they were wed for in 1861, Cornelia was once again living with her parents. In the  1860s she went by her married surname. Ten years later, Cornelia was listed as a widow but was again using her maiden name.
Jessie Paulina married John Duncan on 23 July 1858, at Springford, Oxford County, Ontario. John was born about 1830 in England, a son of Robert and Margaret Duncan.
Ethalinda M. married Martin John McLellan on 22 June 1858 at Woodstock, Oxford County, Ontario. In 1861, they resided in Norwich Township, where Martin worked as a merchant.
Hannah J., married Charles A. Kimball on 8 December 1868, in Oxford County. Charles, born 1815 in New Hampshire, United States, was a son of Moses and Cassandra Kimball.
Early Career
Emily, at the early age of 15 years, was employed as a teacher. Later she attended the Normal School for Upper Canada. She graduated in 1854, completing her studies with honours. Emily was then hired in Brantford, Ontario as the first female public-school principal in the province. She held the position for the next two years.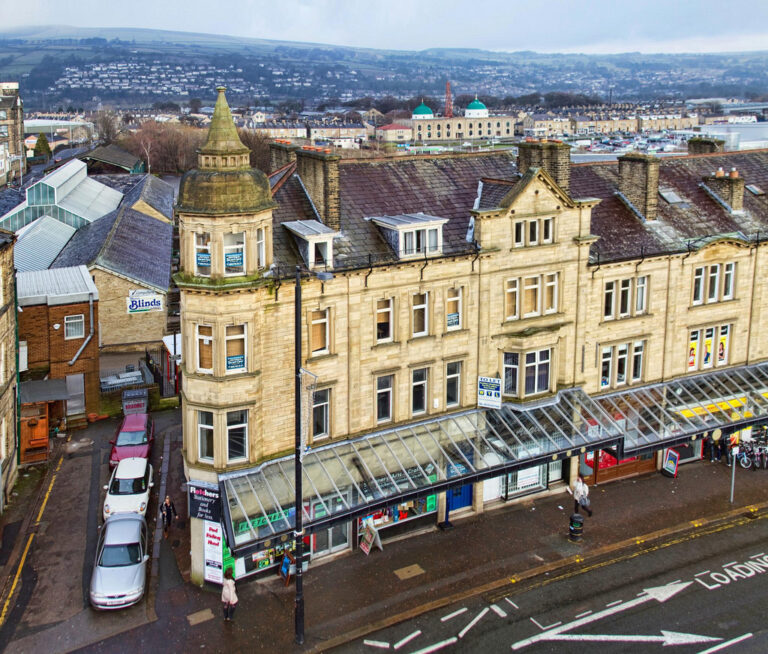 Photo Source: By TJBlackwell (Own work) [CC BY-SA 3.0 (http://creativecommons.org/licenses/by-sa/3.0) or GFDL (http://www.gnu.org/copyleft/fdl.html)], via Wikimedia Commons
Emily Howard Jennings, daughter of Solomon and Hannah (Howard) Jennings, married in 1856. Her fiancé was John F. Michael Stowe who had been born in Keighly, England about 1830. Keighly, a town now within the city of Bradford in West Yorkshire, dates back to the Middle Ages. Textile manufacturing has always been part of its heritage.
Life in Toronto
Early in 1871, John and Emily are found living in the city of Toronto, Ontario. John aged 41 years old, worked as a carriage maker. Emily was now 36 years old. Their three children were growing up quickly. Ann Augusta was 13, John Howard was 11 years and Frank Jennings Stowe was 8 years old.
Following the birth of young Frank in 1863, John Stowe had become very ill with tuberculosis. Emily, already with some background training in medicine, cared for her husband until he became well again.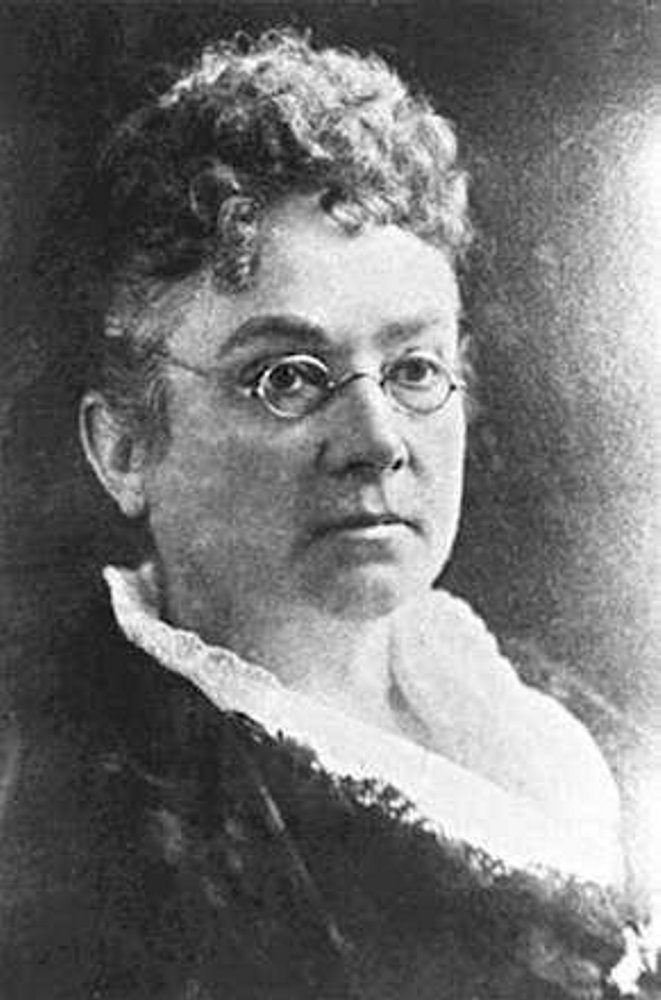 A Renewed Desire to Study
It was John's illness that sparked Emily's interest in medicine once more. Emily decided that she wanted to study medicine and become a doctor. However, the Toronto School of Medicine in the year of 1865, was quite unwilling to allow her entrance. Instead, she attended the New York Medical College for Women and received her degree in 1868. Still the University of Toronto would not allow Emily to enroll in courses. This denied her the opportunity to qualify for a medical license. Another decade and longer would pass before the College of Physicians and Surgeons granted Emily a medical license. It was awarded in 1880.
Emily would be a leading supporter behind the founding of Women's Medical College in Toronto. She continued to practice medicine until her death in Toronto on 30 April 1903. Her husband, John Stowe, became a dentist. He died in Toronto on 17 December 1891.
The Grown Children
John and Emily had a family of three children. Ann Augusta Stowe, born in 1857, followed in her mother's footsteps. Known by her second name, Augusta attended the Toronto School of Medicine and received her degree from Victoria University in 1883. She married
John Benjamin Gullen on 23 May 1883 in Toronto. They continued to reside in Toronto.
John Howard Stowe, the second child of John and Emily (Jennings) Stowe, was born 10 February 1861. He lived his entire lifetime in Toronto and died there in 1926.
Frank Jennings Stowe, the youngest child of John and Emily, was born 20 February 1862. Like his father, Frank became a dentist. He married Mary Gibbs Hudson on 3 October 1889 in Toronto, Ontario. They had a family of two daughters and a son.