Robertson Sash, Door & Blind Factory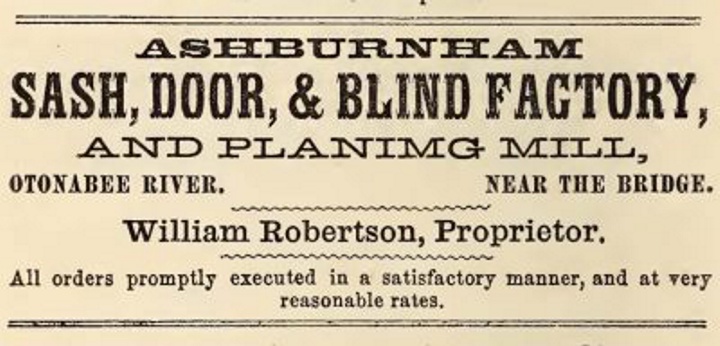 William Robertson, proprietor of the Ashburnham Sash, Door & Blind Factory was in business in the mid 1860s.
His factory, located on the Otonabee River near the bridge, also included a Planing Mill. At the date of the next census, 1871, it appears that William Robertson, aged 43 years, a carpenter, is the most likely person to be the man who owned the Sash and Door Factory. This William was born in the United States circa 1828. His wife Marion, had been born in Scotland circa 1836.
Nothing further was located for William and Marion.