Muncaster Family - Watchmakers and Jewellers
Beginnings in England
Charles Muncaster was born in London, England in the year 1821. In the course of time he became a watchmaker and married Elizabeth Holland, of Middlesex County, England. She was born in 1824. In 1852, the couple had a son. They named him John. On 9 February 1853, another son, Robert William, was born. His place of birth was in the city of London, England. By 1861 the family resided in Spitalfields, a suburb of London city. There Charles worked as a watchmaker. The boys attended school.
Sometime during the 1860s, the family immigrated to Canada West. However, their son John does not appear to have come with the family. After arriving, they settled in the town of Peterborough. Here Charles continued to support the family through his expertise as a watchmaker.

Muncaster Watchmaker and Jeweller, 1870 Peterborough Directory
From 1871 through 1876, he operated a store on Simcoe Street, west of George Street. The family home was located on Lot 12 Concession 11 in North Monaghan Township. Before 1881, Charles and his wife, Elizabeth, had moved to the town of Belleville where he continued in the watchmaking business.
Continuing the Family Business
After his father moved out of town, Robert continued on with the watchmaking and jewelry business. He married Catherine Delaney on 27 October 1874 in Peterborough. Catherine, born 25 October 1854, in Peterborough, Canada West, was a daughter of John Delaney and Ellen O'Donnell. By 1881, the young Muncaster couple had three small daughters, Helen born in 1876; May born in 1879 and Mary J., born in 1880. During this early period in the 1880s, Robert was going by his second name, William. In later years he again reverted to using his first name of Robert.
Throughout the 1880s and into the opening years of the next decade, Robert maintained his watchmaking and jewelry business on George Street. He and Catherine and the girls made their home at 375 Brock Street in town. During this decade, three more children were born to the family. Charles was born in 1883, John in 1885 and James in 1889.
Relocation to South Carolina
In the mid 1890s, Robert and Catherine, with their children, moved to the city of Florence in South Carolina, United States. There Robert died on 20 August 1932. Catherine (Delaney) Muncaster died there on 14 January 1916.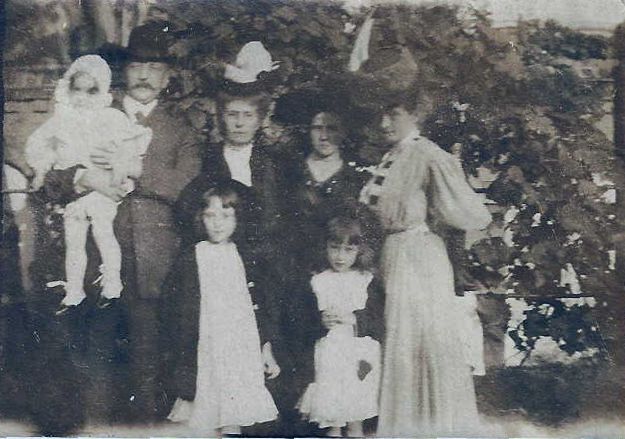 Robert and Catherine Muncaster Family