Children Attending SS 12 Asphodel Township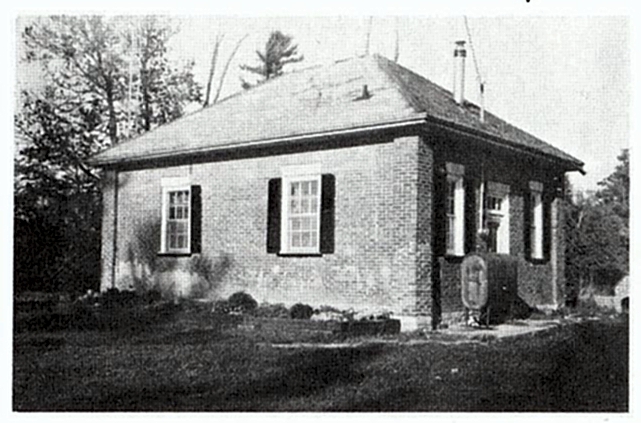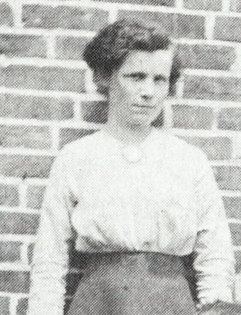 Teacher Katie Skinner was the teacher for SS 12, Asphodel Township in the school year from the fall of 1911 through 1912.
No further details were located about Katie.
Jean (Jane) Olive Barrie was born on 3 April 1900 in the village of Hastings, Asphodel Township. By 1912, she was one of the senior students attending classes in the one room school. Her younger sisters, Kathleen and Florence were also students that year at school.
Seven years later, on 2 April 1919, Jean married Thomas J. Cardwell at Keene, Ontario. Thomas was born 14 December 1893 in Asphodel Township. He was a son of Thomas Walter Cardwell and Isabella Ferguson. Thomas and Jean lived their married years in Asphodel Township where they raised a family of nine children.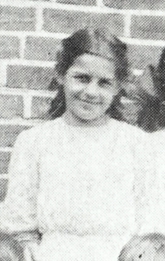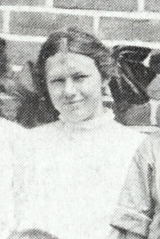 Nellie Davidson was eleven years old as a student at SS 12 in the year 1912. She was a daughter of Thomas Davidson and his wife, Ellen Tudhope. At different times, the family resided in Otonabee Township and Asphodel Township.
Nellie married William Alexander Flett. They had a son, Gordon.
It appears that Mae Warner might have been Mary Warner, daughter of James and Mary Jane Warner. Mary was born in May 1896 and lived nearby other children who attended SS 12 in Asphodel Township. Mary was the second youngest child in a family of eight children.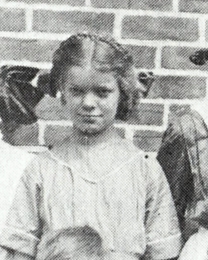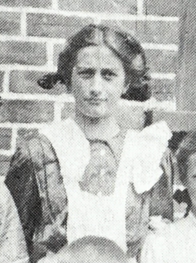 Alice Douglas was the oldest daughter and fifth child of William James Douglas and Agnes Melinda McColl. She was the older sister of Gordon Earl Douglas who was also going to school that year. As a young woman, Alice May Douglas married Frederick Oscar Neilson on 27 June 1928. They married in Asphodel Township. Frederick was born 12 December 1895 and was the adopted son of Hugh Sinclair Neilson and Margaret Jane McCaskie.
Ethel Douglas was the younger sister of Alice. Ethel was born in March 1902. On 25 December 1926, in Asphodel Township, Ethel married the widower, Ernest Francis Selway. Ernest was born in 1897 in Portsmouth, England. His parents were Thomas James Selway and Kate Deskett. They lived near Westwood where Ernest worked as a builder.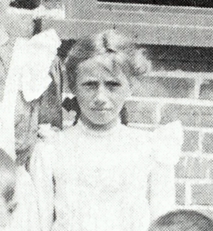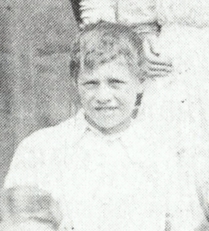 Gordon Earl Douglas was born in September 1904, a son of William James Douglas and Agnes Melinda McColl. Gordon became a carpenter as a young man. On 29 September 1927 he married Blanche Verna Hie. She was born in Hamilton Township in 1909, a daughter of James Hie and Mary Jane Harris. Their wedding took place at Cobourg, Ontario.
Harry Hanthorn was born November 5, 1899 at Warkworth, Ontario. He was a son of Robert J. Hanthorn and Helen Victoria Closson. Harry was the younger brother of Robert Hanthorn, known to his friends at school as Bobby.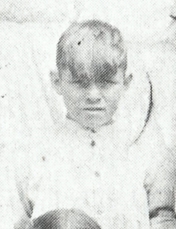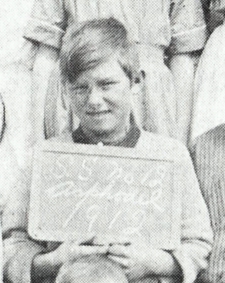 Robert "Bobby" Closson Hanthorn was born 20 June 1898 in Alnwick Township, Northumberland County. Bobby was the oldest of the three Hanthorn boys attending SS 12 in the year 1912.
William "Billy" John Breckenridge  was born 23 April 1901 in Asphodel Township. Billy was a son of John Breckenridge and Hannah Shearer. As an adult, William took up farming. On 19 June 1935, at Hastings, Ontario, he married Wilma Richardson Humphries. Wilma was born 23 December 1899, a daughter of Adam Humphries and Mary Ellen Richardson. They lived in Asphodel Township.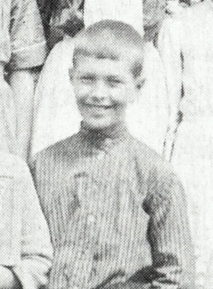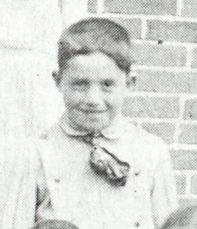 Cecil Joseph Lynch was born in 1903 in Asphodel Township. He was a son of Thomas James Lynch and Lillian Jane Faux. After completing his schooling, Cecil took up farming. On 25 September 1928, at Norwood, Cecil married Mary Monica Heffernan. 
Florence Barrie was a younger sister of Jean Olive Barrie. Florence was born in March 1903. She was a student at SS 12 School in 1912.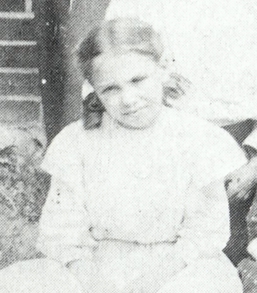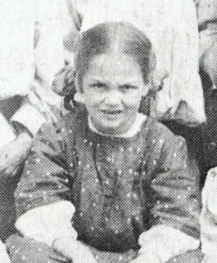 Kathleen Barrie, known as Kay in the family, was born in July 1904. She also was a younger sister of Jean Olive Barrie and attended SS 12 School in 1912. As a young woman, Kay married a man by the last name of Preston.
Edgar Bruce Hanthorn was born 29 August 1905. He was the third son of Robert James Hanthorn and Helen Closson.
In the school photo, taken in 1912, the Hanthorn name is incorrectly spelled as Henthorn. Bruce was the youngest of three Hanthorn boys attending studies at SS 12 in 1912. His older brothers were Robert, called Bobbie and Harry.  Bruce was born in Otonabee Township, Peterborough County.
As a young man, Bruce became an operator for the Canadian Pacific Railway. At the town of Alliston, Ontario on 10 December 1930, Bruce married Margaret Beatrice Campsall. She was born in Toronto in 1911, a daughter of William Campsall and Ada Sharp.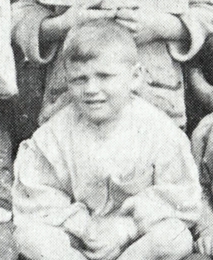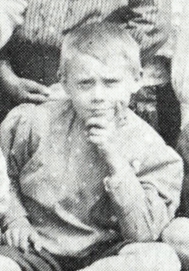 William "Billie" Clement Whitred was a son of Timothy Whitred and wife, Mary Johnston. Billie's parents married at Norwood, Asphodel Township on 1 March 1900 and Billie was born at Gore's Landing, Hamilton Township on 19 November 1901. After completing his school years, William took up employment as a poultry man. He married Martha J. Gordon on 30 June 1926, in Asphodel Township. Martha, born in 1908, was a daughter of Robert Gordon and Evelyn Leslie.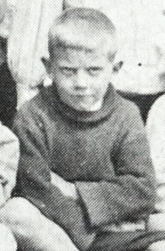 Two Spence children, Marjorie and perhaps her young brother,  took their educational studies at SS 12 in the year 1912.  Nothing further has been learned about these two children.