Horace Sherman and Catherine Parish
Horace Sherman born about 1791 in the United States, married twice during his lifetime. His first wife, Catherine was born in Ireland about 1801. They had several children, among whom were Clara born in 1826 and Ira Parish Sherman born 13 April 1829 in the State of New York, USA. Catherine (Parish) Sherman died about 1829.
Horace later married again, his second wife being Jane, born in 1802. They moved to Canada West, where four children were born: Margaret born 1839; Serepta born 1841; Jane born 1843 and James born 1849. By 1851, Horace and Jane were residing in Uxbridge Township, Ontario. There Horace died sometime between 1861 and 1871, for Jane was still living in the area in 1871, but was noted as a widow.
Younger years in Uxbridge
Ira Parish Sherman, son of Horace and his first wife, Catherine, grew up in the Uxbridge Township area. On 2 February 1860, at Holland Landing, Ontario, Ira married Jane Smith. Jane was born in East Gwillimbury Township, 11 May 1834, a daughter of Robert and Mary Smith.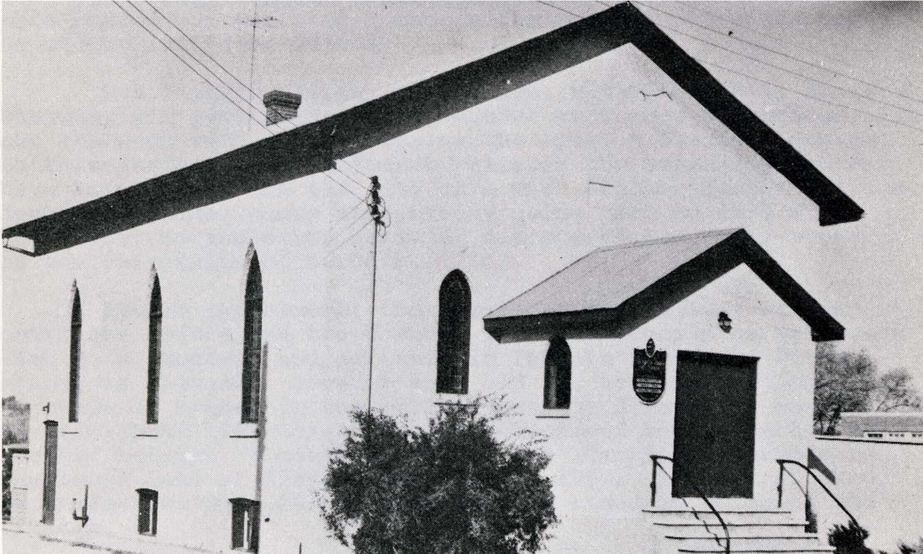 Holland Landing United Church, earlier a Methodist Church
Family moves northward
In 1871, Ira and Jane lived with their children in Eldon Township, Victoria County, Ontario. Now at the age of 42 years, Ira continued in his life-long work as a carpenter, to support his growing family. A son, Robert Henry had been born to them in 1861. Then a daughter Sarah Catherine was born in 1863. Joseph Lester was born in 1865, Philana Grace in 1867; Mary in 1868 and Margaret Jane was born in 1869. The family continued to reside in Eldon Township into the 1890s.  Another two sons were born during these years. Ira Horace Sherman was born in 1874 and a year later, in 1875, John Nelson Sherman, the youngest of all their children, was born.
Relocation Westward
By 1901, they had moved to Sault Ste. Marie in the Algoma District of Ontario. In 1907, Ira Parish Sherman died at the age of 78 years. His wife Jane (Smith) Sherman lived until 6 July 1920. They are both buried in Greenwood Cemetery in Sault Ste. Marie, Ontario.
In September 1904, John Nelson Sherman, who often went by his middle name of Nelson, was married to Sarah McLelland. They raised a family of five children. In 1909, Nelson's brother, Ira Horace, married Mabel Smith. They also had a family of five children.
From beginnings in New York State, to life in rural Ontario, this line of the Sherman family spent many years in the Uxbridge community to the northeast of Toronto before moving even further north to Eldon Township. Here they remained for a couple of decades before heading to the western area of the province to take up residence in the town of Steelton in the Algoma District.