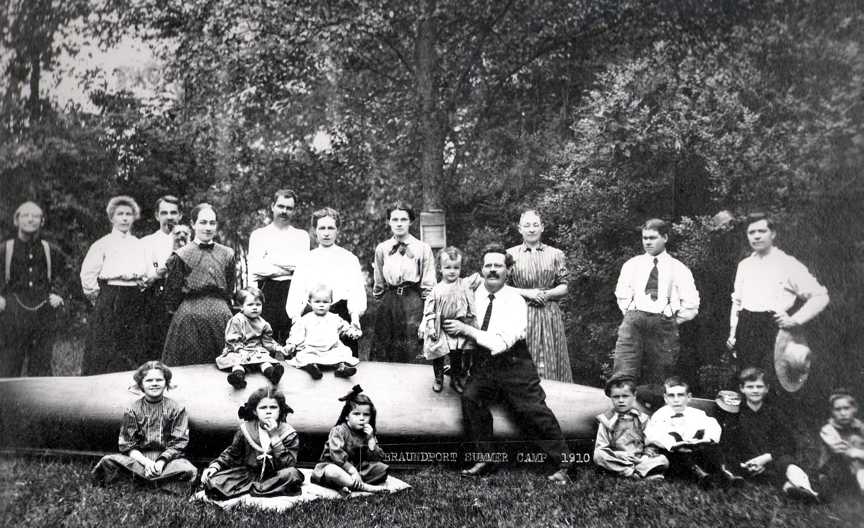 Braundport Summer Camp 1910
Back Row L-R: Mr. D. Law, Mrs. Weir, Mr. Weir (and Ginger), Mrs. J. T. Braund, Frank Braund (Oshawa), Mrs. R. Routly,
Mrs. R. C. Braund, Mrs. D. Law, Robert Routly, J. T. Braund,
On canoe L-R: Ernest Braund, Gerald Routly, Keith Braund, R. C. Braund
On ground L-R: Aileen Braund, Lois Braund, Nelda Braund, Grant Braund, Ralph Braund, Mendell Braund, Stanley Braund
Here is a wonderful Braund family picture taken circa 1910. It is labelled with the names of those in the photo as well as having the added notation: "Braundport Summer Camp 1910".
It is exciting to find old family photographs that include some names, so that, generations later, we have a chance of understanding who these people might be. In the case of this particular photo, all but two of the people can be sorted out.
Back Row in Photograph
Beginning with the back row, Mr. D. Law was David Law, born in 1852. His wife stands further over on the right, "Mrs. D. Law".  This was Elizabeth Ann Sigsworth. Elizabeth was born in 1859 and died in 1953. Beside David Law stands Mrs. & Mr. Weir, holding a small dog named Ginger. The connection of this couple to the other family members is not yet known.
Next is Mrs. J. T. Braund. That would be Essie Lucretia Jane Law, wife of John Thomas Braund. Her parents are David and Elizabeth Law. Beside Essie is Frank Braund, who most likely is the son of Joseph Braund and wife, Charlotte Bond. Joseph was born in Whitby Township, Ontario County, on 24 September 1875. He died 23 May 1939.
Next to Frank stands Mrs. R. Routly. She is Ida Malinda Pearl Law, the other daughter of David and Elizabeth Law. Ida married Robert Routly, hence she is Mrs. R. Routly. Beside Ida is Mrs. R. C. Braund. She is Amelia May Greene, the wife of Ralph Colwell Braund.
Essie Law, wife of John Thomas Braund, is next and has already been mentioned. Beside her stands Robert Routly. He is the husband of Essie's sister, Ida. Robert Routly was born in Brooklin, Ontario  on 19 December 1878, a son of Thomas Routly and Eliza Bond.
On the far right is J. T. Braund, who of course is John Thomas Braund, 1877-1942, son of Joseph and Charlotte Braund and husband of Essie Law.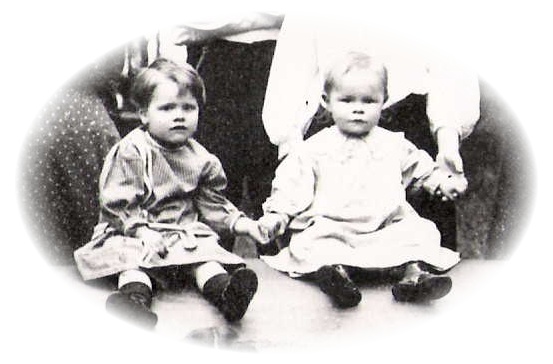 Seated on Canoe
Of those who are seated on the overturned canoe, there are three children and one adult. The first child is Ernest Braund. Ernest Colwill Braund was born in 1908, a son of John Thomas Braund and Essie Lucretia Jane Law.
Beside Ernest sits Gerald Routly. His name in full is Robert Gerald, and he is the son of Robert Routly and Ida Law. Gerald was born in 1909. That is his mother, standing behind him, holding her his hand, thereby helping support the toddler.
The third child is identified as Keith Braund. Henry Keith Braund was born in 1908, a son of Ralph Colwell and Amelia May (Greene) Braund. Seated next to Keith and holding him steady, is his father, named as R. C. Braund beneath the picture. Ralph Braund was born in 1870, a son of Joseph Braund and Charlotte Bond. He married Amelia Greene in 1893 at Peterborough, Ontario.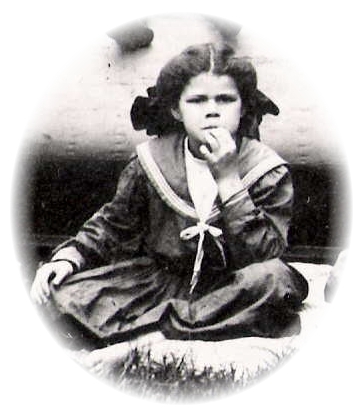 Sitting in Foreground
Seated on the ground in front of the canoe are a number of children. The group on the left includes Aileen Braund, Lois Braund, and Nelda Braund. The next child over toward the right is Grant Braund. These are children of Ralph C. and Amelia Braund. Aileen Arnston was born in 1899, Lois Amelia in 1901, Joseph Grant in 1903 and Nelda Grace was born in 1906.
Sitting next to Grant is Ralph Braund with the notation "Oshawa" beside his name. Ralph Roy Braund was born in 1900, the son of Frank and Lydia Priscilla (Stacey) Braund. Frank was a brother to Ralph Colwell and John Thomas Braund. Young Ralph Braund was visiting with his cousins the summer this photo was taken.
Beside Ralph is another young lad, Mendall Braund. Mendal Ralph Carlos Bruand was born in March 1898 in Peterborough, Ontario. His parents are Ralph C. Braund and Amelia May Greene.
The last young boy is named as Stanley. This was Ivan Stanley Braund, born in 1901, a son of John Thomas and Essie (Law) Braund.
About Braundport Summer Camp
Ralph and Amelia Braund became involved in the local community as members of the Salvation Army. On their headstone at Little Lake Cemetery in Peterborough is an inscription describing their lifetime of work. In essence it records that for thirty years, during the months of July and August, he taught Sunday School and held Gospel Services on the banks of the Otonabee River so that all campers, cottagers, boaters and local residents had an opportunity to take part in Sunday services. As well, he supplied swings and playgrounds for the children's enjoyment. In recognition of his lifetime of dedication, Ralph Braund was appointed a member of the Order of The Founder and his name inscribed on the Roll of The Order. Ralph Colwell Braund died on 14 January 1958. His wife, Amelia May (Greene) Braund, died on 8 May 1962.