From Qu'Appelle to Bowmanville: A Dunn Family Story
Even into recent times, the surname of Dunn, is very prominent in the County of Simcoe , Ontario. Of particular interest to this story, is the family of Levi Dunn who came from England to Upper Canada in the mid 1840s. It is probable that he arrived here in the company of a couple of his brothers.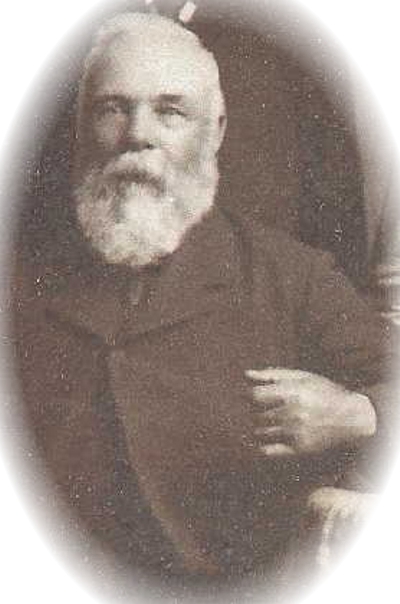 Married in the Home District
As noted by one online Dunn Family tree, Levi Dunn was born 11 March 1828 in Brompton by Sawdon, England. He was one of the younger sons in a family of nine children. As a teenager,  Levi traveled to Upper Canada. Here in, 1847, his older brother William, was married to Caroline Harrington. The record of their wedding ceremony was entered in the marriage register of the Home District of Upper Canada. At the time the region from present day Toronto to the southern shores of Lake Simcoe and east west from Mississauga to Oshawa roughly took in the area designated as the Home District.
On 24 November 1853, Levi Dunn was married to Mary Ann Walton. She was born 25 August 1837 in England. They were married by the Rev. John Barclay, minister of St. Andrews Church, Toronto. In 1849, the use of the term District had given way to County names throughout Canada West. The fact that the marriage registers of the time continued, until 1857 to use the term District, indicates how long it took for the new system to become fully implemented.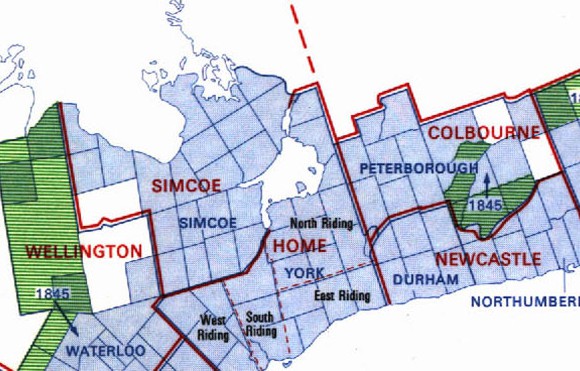 Districts in Canada West 1845
First Home in Markham Township
In 1861, Levi and Mary Ann made their home in Markham Township, York County. Already they had a family of three children: Alma Jane, born in 1856; John Henry born in 1857 and Sarah Hannah, born in 1859. While staying in the area of York County, by 1871 the family moved to Scarborough Township, where other children were born. William George Dunn, their next child, was born in 1862. In 1865, another son, John was born. Thompson was born in 1867 and Mary Esther, the family's second daughter, was born in 1870.
Levi and Mary Ann did not stay long in Markham Township before once again moving to a different farm. Sometime before 1875, they had relocated to a farm in Vespra Township in Simcoe County. It was there that the youngest two children were born, Eliza  in 1873 and Wallace in 1876.
Levi and Mary Ann (Walton) Dunn lived in Vespra Township for the remainder of their lives. Mary Ann (Walton) Dunn, died at their home in Vespra Township on 3 February 1905. Levi died there on 2 May 1914.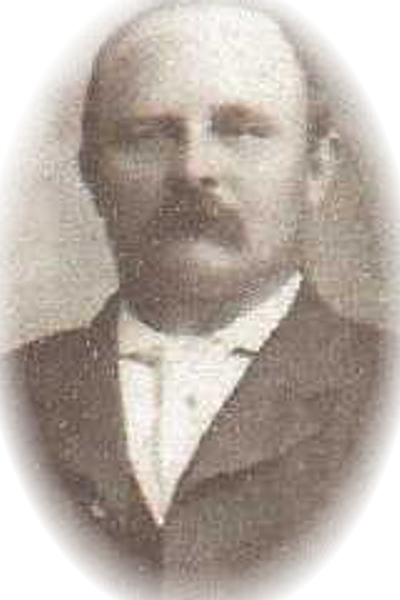 On 2 March 1881, he married Mary Ann Eliza Partridge. She was born in Vespra Township, Canada West, 27 January 1861, a daughter of Charles and Jane (Jory) Partridge. The Partridge family were long time residents of the township.
Married at the start of a new year 1881, by December, they became parents of a newborn son, Egbert Wellington. He was born 14 December in Vespra Township.
Born in Scarborough Township
John Henry, was born 19 January 1857, in Scarborough Township, York County, Canada West, a son of Levi and Mary Ann (Walton) Dunn. Most of his growing up years were spent in the family home located in Vespra Township. As a young man, John eventually acquired his own property on which to farm.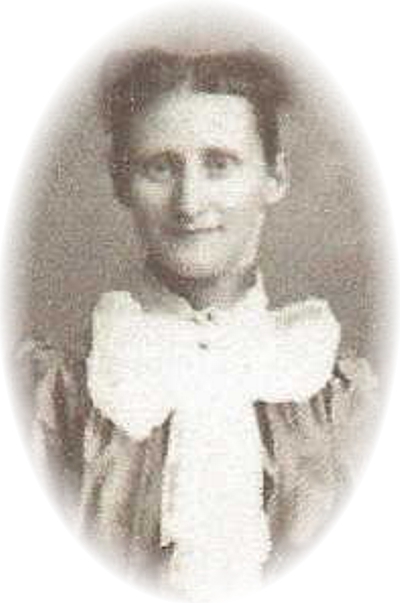 A Family in Vespra Township
Within two decades John and Mary Ann had a family of eight children. Egbert, the eldest, was followed by Joseph Elmer, born in 1883; Norman Henry, in 1885; Harry John, in 1886; Arthur, in 1888; Mary Alice, in 1889; Fredrick Roy in 1893 and Eunice Bernie May, in 1899.
John Henry and Mary Ann remained in the township throughout their married lifetime. She died at their homestead on 19 March 1904. John died, 8 January 1921. They rest in the Dalston Union Cemetery, a small community a few kilometres north of the city of Barrie, Ontario.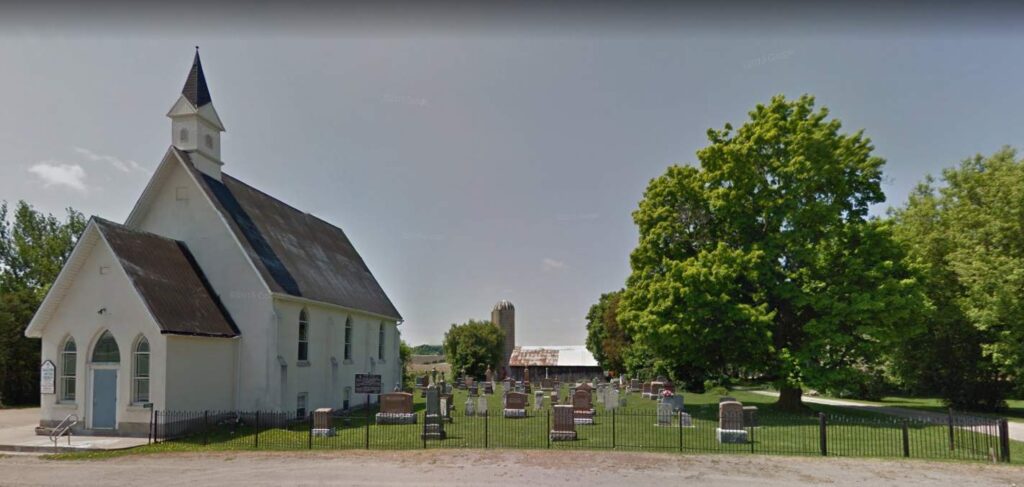 Dalston United Church and Cemetery, Simcoe County, Ontario – Source: Google Maps
Egbert Dunn Goes West
Their first born son, Egbert Wellington Dunn, was destined to explore western Canada. As a young man of twenty-three years, he and his younger brother, Norman, went to Saskatchewan. There in the area of Qu'Appelle, they were hired on as farm hands by Fred and Margaret Gimby.
Another family from Vespra Township also went to Saskatchewan around the same time. This was the family of John Ford and his wife, the former Agnes Ann Heard Hammett. Agnes was the younger of two daughters born to Samuel Hammett and Elizabeth Jane Heard. In January 1859, Agnes was actually born a couple of months after the death of her father. Elizabeth (Heard) Hammett married again within a few years. In the 1870s, Agnes and her older sister, Mary Jane, lived with their mother, step-father and half siblings in Cartwright Township, Durham County.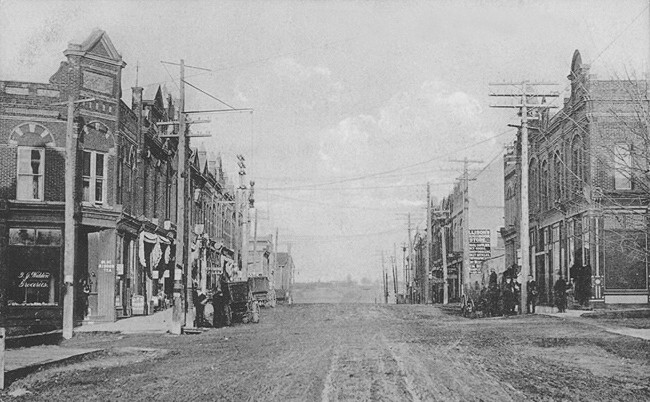 Main Street Port Perry in the early 1900s
Mary Jane Hammett Weds
In November 1877, Mary Jane Hammett married Ira Alexander Taylor at Port Perry, Ontario. Agnes was her sister's maid of honour at the wedding. Mary Jane and Alex lived in Cartwright Township in the 1880s. He worked as an implement agent. By 1891, they had moved to the town of Bowmanville. Here they settled permanently. Alex and Mary Jane had a family of six children. Their eldest was Mary Mildred born in 1878. Norman was born in 1881; Aggie in 1883; Lizzie Myrtle in 1887; Edra in 1890 and the youngest, another son, Clark, was born in 1894.
Agnes Hammett Marries
Meanwhile, Agnes Hammett, continued to live at home for another couple of years in the 1870s. By 1881, she was living with the family of John and Mary Hans in the village of Arthur in Wellington County, Ontario. Then, back home in Cartwright Township, Agnes married John Marshall Ford on 24 June 1885. For more than a dozen years in the latter 1880s and on into the 1890s, they made their home in Vespra Township, Simcoe County. It was here that their four children were born, Ethel Mary in 1886; Roland Hammett in 1888; Lulu Jane in 1890 and John Elton in 1894. Then, in the early 1900s, the family moved to Qu'Appelle, Saskatchewan.
It was out in Saskatchewan that their eldest daughter, Ethel Mary Ford, born 11 August 1886 in Vespra Township, Simcoe County, Ontario, was courted by her future husband, Egbert Wellington Dunn. It is quite possible that Ethel and Egbert knew one another from their early years back in Vespra Township. Both of these young people had been born and raised there.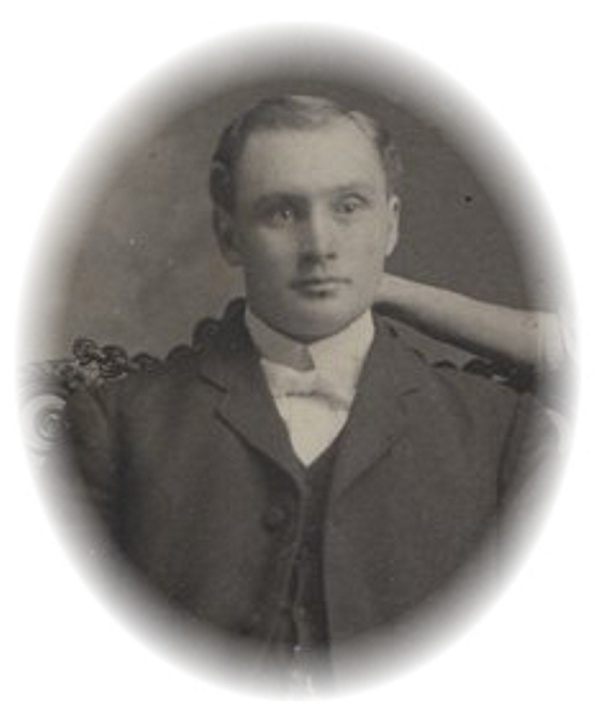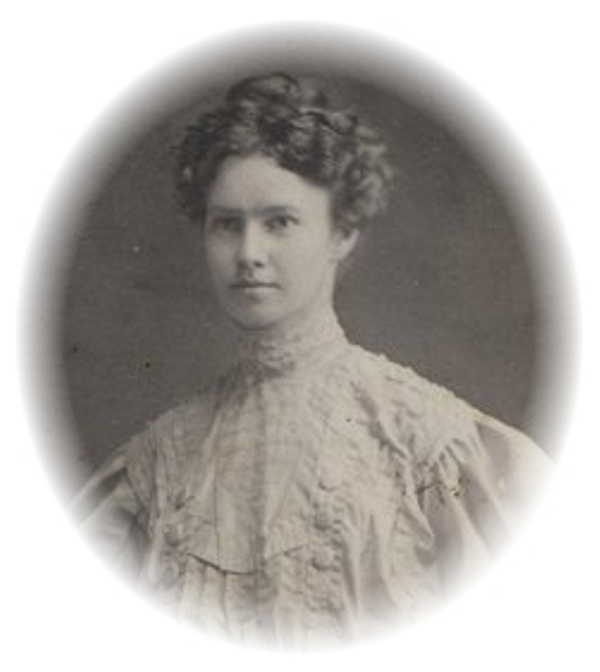 About the year, 1907-1908, Egbert Wellington Dunn married Ethel Mary Ford. It is most likely that they married out in Saskatchewan, where they both resided at the time. It is believed that following their wedding ceremony, Ethel and Egbert embarked upon a honeymoon trip to points east, namely, a trip back to their roots in Ontario.
Honeymoon Travels to Ontario
Their travels brought them perhaps to family and friends in Simcoe County and Cartwright Township, Durham County, Ontario where members of Ethel's mother's family yet resided.  It would be natural for the young newly-weds to stop a while, catching up extended family members in Ontario, with the news about all the family out in the western province of Saskatchewan.
More importantly, the wedding tour of Egbert and Ethel, brought them to Bowmanville, Ontario and the home of Ethel's Aunt Mary Jane (Hammett) Taylor. A visit back home with her mother's sister would have been perhaps, the most significant aspect of the young couple's tour back east.
When Ethel and Egbert visited, there were many cousins close in age for her to meet. It might have been the first time any of them had met one another for many years, given the vast distance across the country that now separated the families.
While on this visit, the young newly-weds made a special visit to a local photographer and had their picture taken.  A close up view of this photo, reveals that Ethel is indeed wearing a wedding ring, which helps to give a time frame for their trip to Ontario.
This photo was left as a thank you and memento of their visit with their Ontario cousins.

One of the Taylor family wrote on the top of the photograph "Egbert & Ethel Dunn".
Most significantly, the photographer of this picture inscribed his name in the lower right hand corner as "S. Hays, Bowmanville, Ont.".
S. Hays – Bowmanville Photographer
A search of census and newspaper records for the late 1800s and early 1900s reveals that Mr. Hays seems to have only operated a photographic studio in Bowmanville, during the years 1907 and 1908. This is perhaps the final compelling detail that explains how Egbert and Ethel Dunn came to have their photograph taken in Ontario, not long after their marriage out in the province of Saskatchewan.
Family Life in Saskatchewan
Back home in Saskatchewan, Egbert and Ethel's first child, John Gordon Dunn, is born in 1909. This date also helps to give a time frame to the young couple's "wedding tour" visit with relatives back in Ontario.
Ethel Mary (Ford) and Egbert Wellington Dunn made their home in Saskatchewan throughout their married life together. They eventually had a family of six sons. Born after John were: Lawrence in 1910; Frederick in 1912; Donald in 1914; Clair in 1916 and John Marshall in 1918.
Egbert died at Yellow Grass, Saskatchewan in 1955. Ethel survived him by many years, her death occurring in 1979. They rest in the Yellow Grass Cemetery, at Yellow Grass, Weyburn, Saskatchewan.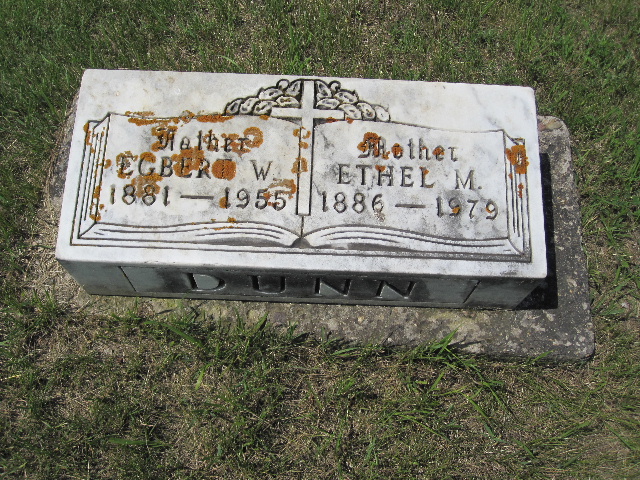 Egbert & Ethel Dunn Headstone – Yellow Grass Cemetery, Weyburn Saskatchewan
Source: Find A Grave