From Ontario to Western Canada
William Linton Parrish, born in Vroomanton, Ontario, 4 August 1860, would eventually move to Brandon, Manitoba. There in 1882 together with his father, Samuel, a Grain and Produce company was established. Four years later, Samuel Parrish moved to Calgary and once again began another grain business. That same year, his son, William, founded the business partnership that would be known for many years under the name of Parrish & Lindsay. It also was a grain, produce and elevator business.
The elder Mr. Parrish, Samuel, had been born in England about 1830, coming to Canada when he was quite young. When a grown man, Samuel took up residence in Markham Township where he worked as a tanner.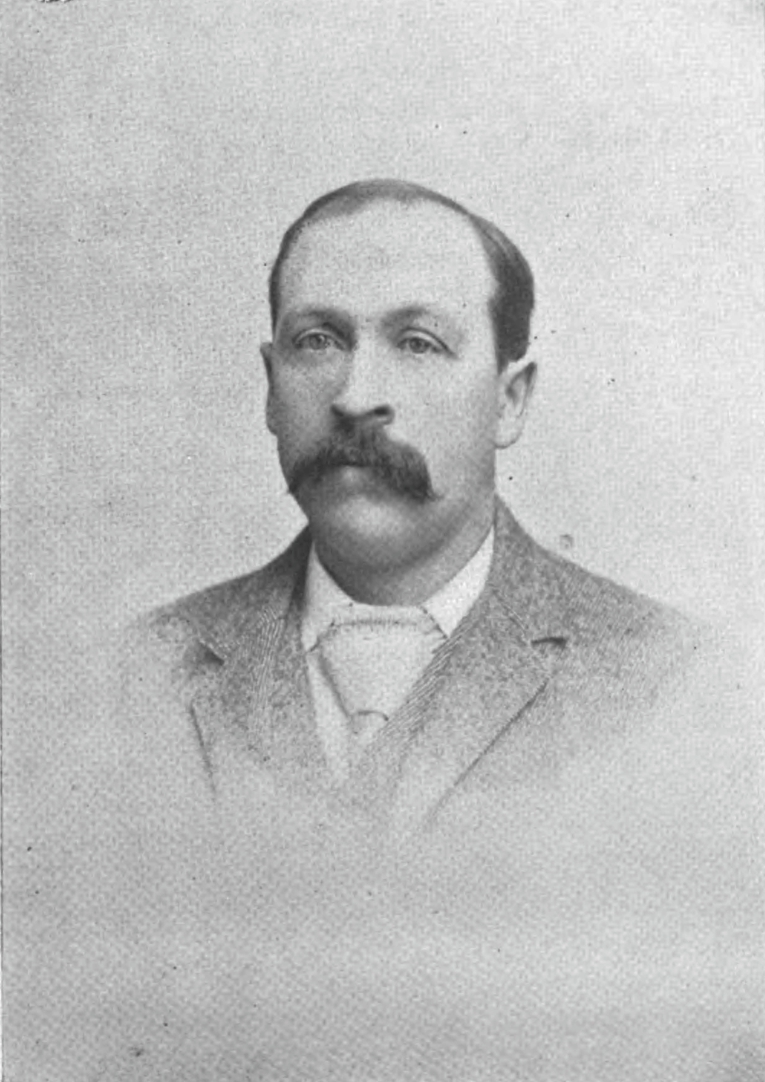 Marriage and A Young Family
On 4 February 1852, at Stouffeville, Ontario, Samuel married Jane Cash. Born in England circa 1828, Jane had come to Upper Canada where she also became a resident of Markham. Within a few years Samuel and Jane had a growing family: Ann born in 1852; Abigail born in 1854; Elizabeth born in 1858 and William Linton born in 1860. During these years, the young couple made their home in Brock Township in a village by the name of Vroomanton.

As members of the local Wesleyan Methodist parish, they attended services at the small wooden church that was built next to an adjoining burial ground. The first church building, erected in 1854 would many years later, be replaced by a fine red brick church. It was erected in 1909.
During the decade of the 1860s, the family of Samuel and Jane had increased in number. They now had seven children, the younger ones being Nettie born 1863; Martha J., born 1865 and Bertha born in 1868.
A Family Move To Uxbridge
By the early 1870s, the Parrish family had moved to the town of Uxbridge where William and his siblings attended public school. Later,  to complete his education, Samuel went to the Commercial College in Belleville, Ontario.
Leaving school at the age of 15 years, William went into the grain business with his father, Samuel, who forsook his tannery employment to begin working with his son. It was in the year 1875 that they established a grain company in Uxbridge. In 1878, they built a flour mill at Huntsville, a small Ontario village to which the Parrish family had relocated. The Huntsville mill, the first in that locality, was of great service to its community. The family continued to reside in the Muskoka area until 1881.
That year, William went to Winnipeg, Manitoba for three months. His next residence was  at Millford, Manitoba where again he remained for some time. In the spring of 1882, Samuel and family joined William at Brandon, Manitoba where they again established another Grain and Produce business.
William Marries
In 1885, William married Annie Ellen Card of Glenboro, Manitoba. Annie's parents were Alexander and Susannah Card. The following year, 1886, William founded the partnership of Parrish & Lindsay. With elevators at six different points, and operating in other locations as well, the company prospered.
By 1891, now established residents of Brandon, Manitoba, William and Annie had two young daughters. In 1896, he was elected Alderman in his home community of Brandon. As a member of the Methodist Church, he was Treasurer of the Trustee Board. Their family eventually included three daughters, Alice, Nellie and Mable, and two sons, Frederick and Wilfred. By 1901 the family had moved to Winnipeg, Manitoba where they remained for the next twenty and more years.