Baker's School Darlington Township
Located on the southwest corner of Lot 22 Concession 7, a small school section was established sometime after 1837. At the time, this property was owned by Dewey Baker and so his family surname became the official name of School Section 19. This little country school was built on a 40 by 30 foot section of land on the Baker farm. When the property was later sold to Charles Smith, the school house and yard was kept separate from the sale. Baker's school served the needs of community children for nearly 130 years.
The original school house was replaced not long before 1869 with a fine brick building. The new school was located across the road from the original building. It was erected on the corner of Lot 23 which at the time belonged to
Mr. John Pye.
In the same year that the new school was built, Rufus Baker, son of Dewey Baker, sold the original school lot to the man who at that date was the current owner of Lot 22. The little school property was sold for the price of one dollar. Dewey Baker's old homestead was at this date owned by Charles Smith.
This small one room school served children of the community for many decades. It was part of the general closure of such schools throughout Darlington Township in June of 1966. The building and land was purchased by Bruce Taylor who was by that date the owner of the rest of Lot 23, Concession 7 in Darlington Township. He later dismantled the old school house and returned the land to being part of a productive farm.
In 1910, a photograph was taken of the teacher and students attending Baker's School.
Back Row (l-r): Miss Annie Devitt (teacher), Russell Smith, Charlie Smith, Jimmy Abernethy, Wilson Abernethy
Centre (l-r): Mildred Werry, Mary Souch, Flossie Werry, Louie Annis, Luta Smith
Front (l-r): Ferg Abernethy, Mansell Werry, Melville Werry
The Smith Children: In 1910, Luta Smith was 16 years old. Her younger brother, Russel was 13 years old and another brother, Charles was 11 years old. They were children of John J. Smith and his wife, Alma.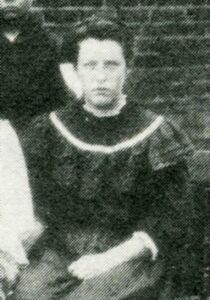 Luta Norgrove Smith was born 7 June 1894, a daughter of John Jones Smith and Alma Gibson Luke. She was fifteen years old when attending school in 1910.
At the age of 26 years, she married Everett Victor Hoar on 8 October 1920 in Darlington Township. Everett was born in 1896, a son of Silas Victor Hoard and Mahala Sophrana Westington.
Luta (Smith) Hoar died 17 August 1993. Everett Hoard, her husband had predeceased her in 1968. They rest in the Bowmanville Cemetery.
Russel Jones Luke Smith was a younger brother of Luta. Russell was born 28 November 1897 in Darlington Township. He was twelve years old in 1910 attending Baker's School.
In 1921, Russel was still living at home with his parents and younger brother, Charles. Russel died in 1979.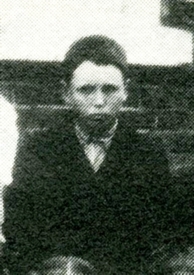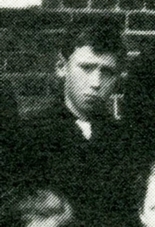 Charles Powell Smith, younger brother of Luta and Russel, was born 4 August 1899 in Darlington Township. At the age of 27 years, he married Mary Frances Wilhelmena Cryderman. Mary was born 12 December 1902 in Darlington Township, a daughter of Walter John Cryderman and Olive Annie Gibson. Charles and Mary lived in Bowmanville. Mary (Cryderman) Smith died 7 February 1972. Charles died 26 March 1990. They rest in Bowmanville Cemetery.
Wilson Abernethy, was born 1 July 1899 in Durham County. He was a son of John Johnathan Abernethy and Mary Hogg. Wilson was twenty-seven years old when he married Hilda Mary Jackman at Bowmanville on 19 November 1926. After their marriage, Wilson and Hilda made their home in Bowmanville. Wilson died on 29 May 1981 and Hilda (Jackman) Abernethy died on 2 May 1993. They rest in Bowmanville Cemetery.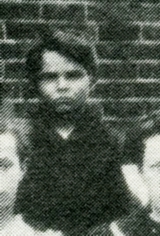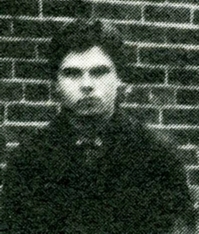 James Hogg Abernethy, was known as Jimmy when he attended Baker's School in 1910. He was an older brother of Wilson and also of Alexander Ferguson Abernethy.
James was born 7 September 1894 in Scarborough Township, York County, Ontario.
When he was twenty-seven years old, James married Emma Pearl Metcalf. She was born 13 November 1895 in Darlington Township. Her parents were John L. Metcalf and Priscilla Cox.
Emma and James resided in Bowmanville. Emma passed away on 23 May 1967 in Bowmanville. James followed her into eternal rest on 3 October 1980. They rest in Bowmanville Cemetery.
Known as Ferg Abernethy, he was fully named Alexander Ferguson Abernethy when born on 15 March 1903 in Darlington Township. He married Edythe Catherine Samis at Bowmanville on 19 November 1926. Edythe was born 13 November 1906 in Darlington Township. Her parents were Milton Samis and Catherine Cole.
Alexander Ferguson Abernethy died in Manilla, Mariposa Township, Ontario on 17 September 1976. Edythe (Samis) Abernethy died 31 August 1989 at Ross Memorial Hospital in Lindsay, Ontario.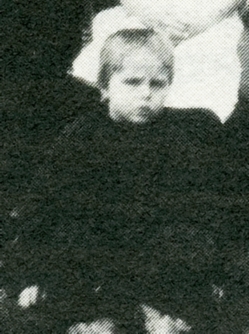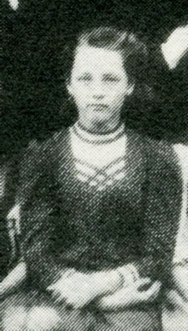 The Werry family included Flossie, Mildred, Melville, Lawrence and Evelyn. They were children of Silas Werry and Agnes Montgomery.
Flossie Leone Werry was born 7 April 1896 In Darlington Township. When she was twenty-two years old, Flossie became the wife of Kenneth Lloyd Boulton. He was born in Trenton, Ontario in 1894 and was a son of William Boulton and Margaret Keller.
Flossie and Kenneth married in Toronto, Ontario on 31 December 1918. She died in Buffalo, New York in January 1987. Kenneth died in North Vancouver, British Columbia on 11 February 1980.
Mildred Gerelda Werry was born 10 March 1898 in Solina, Durham County, Ontario.
She did not marry, but at the age of twenty years died on 28 June 1918, in Oshawa, Ontario.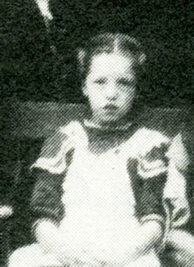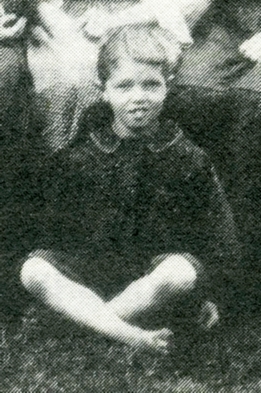 Melville Sherwood Werry was born 7 April 1900 in Durham County, Ontario. In 1930 he married Marion Ann Ellsworth. She was born in 1910, in Ontario.
Melville died in 1976. Marion (Ellsworth) Werry died in 1993, in Ontario.
Mansel Aldon Werry was born 23 January 1902 in Darlington Township. The same year as the school photo was taken, Mansel died. He was just eight years old when his death was caused by diphtheria, on 22 April 1910. He died at the family home, Lot 28, Concession 6, Darlington Township.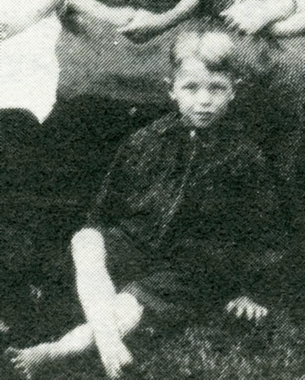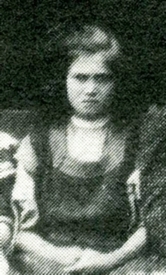 Mary Dorothy Souch was born in March 1901 in Darlington Township. Her parents were Cephas William Souch and Maude Charlotte Hayes. Mary had one younger sister, Mildred, born in 1905. In 1910, only Mary was old enough to be attending lessons under Miss Annie Devitt at Baker's School.
Mary Souch was married to Jesse Albert Cole on 2 August 1924 at Hampton, Ontario. Jesse was born in 1898 in the hamlet of Hampton.
Louise Wilma Annis, known as Louie to family and friends, was born 23 July 1898 in Darlington Township. She was a daughter of Edwin Annis and Frances Margaret Holden.
Louie attended classes at Baker's School in 1910. Not long after completing her basic education, she moved to Toronto. In 1921 Louie was living in her own apartment in the city and working as a housekeeper.
On 26 August 1927, at Toronto, Louie married Harry Jardine. Harry was born 13 November 1894 in Waterloo, Ontario. He was a son of Andrew Jardine and Lovena Limpert. In their later years, Louie and Harry resided in Kingston, Ontario. Harry died there on 6 September 1959. Louie Wilma (Annie) Jardine died in Kingston in 1984.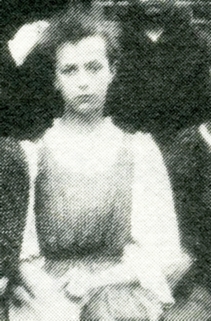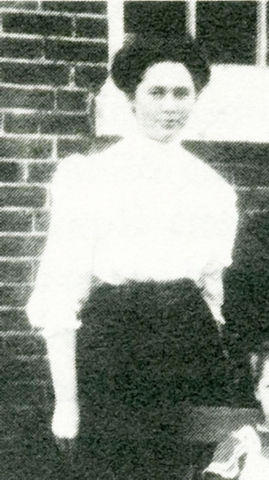 Miss Annie Bertha Devitt was the teacher at Baker's School for the year 1909-1910.  Annie was born in Cartwright Township on 27 July 1890, a daughter of John Henry Devitt and Elizabeth Watson.
At the age of twenty-two years, Annie married Edward Orville Millson. Their wedding ceremony took place in Cartwright Township. Edward was born 16 October 1881, in Darlington Township. His parents were Eber Millson and Ellen Annis.
Edward and Annie lived in Darlington Township where they had a family of eight children. Both Edward and his wife, Annie (Devitt) Millson died in 1954 at Soline, Darlington Township. Edward died 14 January 1954. His wife, Annie, died 5 March 1954. They rest in the Oshawa Union Cemetery.