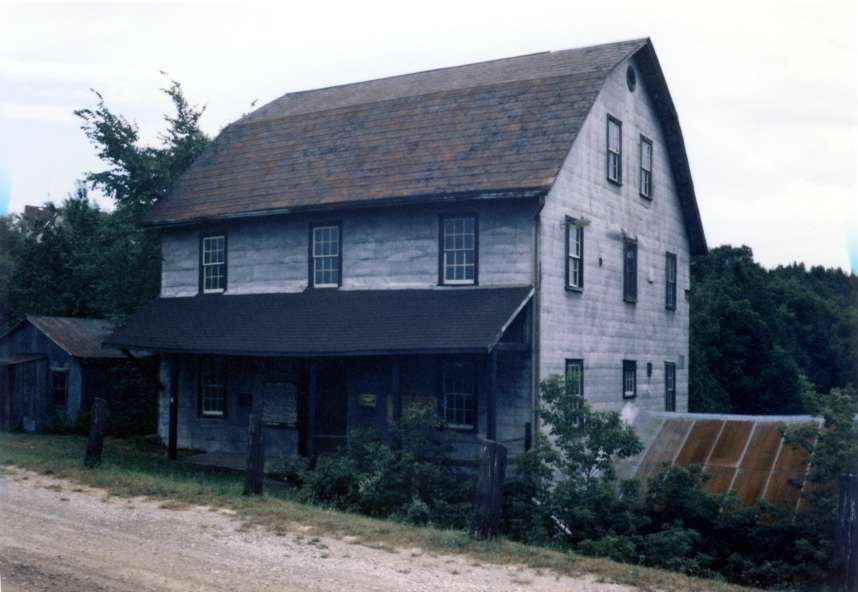 Photographed in late 1960s
Located on Bear Creek in Essa Township, Simcoe County, Ontario, the Bell Mills was first built in 1864 by James Spink. Richard Bell began working for Spink in 1876. In 1879 Richard and his two brothers, John and Manuel, began operating the mill.
Nearly twenty-four years later, it burned to the ground on 29 May 1903, in a fire for which no cause was ever determined. The family, with the assistance of members of the community, rebuilt the mill, the present building pictured here. The new mill was opened on New Year's Day in 1904. Eventually, after the First World War, the running of the mill passed to Richard's son, Harold. The mill continued in operation until being closed in 1965.