James Fawcett - From Ireland to Hall's Bridge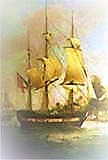 James Fawcett was born in Ireland, in the year 1825. Leaving his Irish homeland, probably in the later 1840s, James made his way to the Colborne District in Canada West.
Life In A New Land
Here he is found in the 1851 census for Otonabee Township, a young man of twenty-seven years, married to Ann Jane Tedford. Ann was born in Upper Canada in 1832, a daughter of Robert Tedford and Jane Woodhouse.
By 1852, the couple has a new infant daughter, born on June tenth of that year. Her name has not been discovered, however she was baptized by the Rev. William Hooper, a Bible Christian Minister. This little girl must have died young, for she is not found as part of the family at later census dates.
Decades of Family Life
Ten years later, in 1861, James and Ann have a family of three children. William was born in 1854, Isabella in 1856 and James Jr., was born in 1859.
The intervening years have brought joys and hardships. In addition to the loss of their daughter, born in 1852, there are other children who die young. One old family headstone refers to a son, Robert, who dies at the age of 1 year and 8 months. Another tombstone indicates a daughter, Jane, who dies at age 3 and a half years.
As the next decade brings the world into the 1870s, the family has grown again. At the age of 45 years, James and his wife, Ann who is now aged 36 years, have four sons and three daughters. William is almost grown at 17 years and Elizabeth who may have been listed as Isabella in the last census, is now 14 years old. Andrew is 11 years, Robert 9; Jeane is 6 years old, Richard 4 and Catherine a toddler at 2 years.
Two Decades of Family Life
Life during these years continues to bring challenges. In 1871, Catherine dies at age two years.  James, born in 1859, is also gone. The name is given again, to another child born in 1864. By the early 1880s, six children are still residing at home. Five sons, from Andrew at age 21 years down to John at age 9, make it a lively household. At age 7 years, Ann is the only girl and youngest in the family.
Senior Years
As the years pass by, James enters his sixties and Ann reaches her mid fifties. In these early years of the 1890s, only the two youngest children still reside at home. John is 19 years old and his sister, Annie is now age 16 years. All their older siblings have grown and left home.
Before the turn of the century, James Fawcett dies in Otonabee Township on 7 Feb. 1899. His wife, Ann Jane (Tedford) Fawcett, is left a widow to continue on alone for the next twenty years. Ann dies at Lot 30, Concession 1 Otonabee Township on 4 October 1920.
Young Adult Fawcett Children Begin to Marry
William, the eldest son of James and Ann Jane (Tedford) Fawcett, grew up to marry Eleanor August Pendergrass. They had a daughter Annie, born in 1881. As an adult she married David Henry Coones of Otonabee Township. William died January 4, 1901 at the age of 46 years. His wife, Eleanor died May 9, 1925, aged 64 years. They rest in Ray's Cemetery, Lakefield, Ontario.
Elizabeth Jane, born in 1859 and a daughter of James and Ann Jane (Tedford) Fawcett, also married as a young woman. Her husband was Robert John Stockdale.  They raised a family of ten children, five sons and five daughters.
Andrew, son of James and Ann Jane (Tedford) Fawcett, appears to have married twice. His first child is a daughter, Margaret, born in 1887. Andrew married a second time, in 1892, to Elizabeth Stockdale Pendergrass. Elizabeth was born in Harvey Township in 1867. Their family included two sons, Robert John born in 1897 and William born in 1899. Andrew died in 1913, when his sons were still young boys. Then in 1918, William had appendicitis and caught pneumonia. He too died at the early age of 18 years. Robert, the older son, grew up to marry Cora Mae Nicholls in 1922.
James, son of James and Ann Jane (Tedford) Fawcett, married Rachel Ellen Fletcher. He died in February 1934. She died in 1938.
Richard Settles in Buckhorn
Richard, son of James and Ann Jane (Tedford) Fawcett, was born in Halls Bridge, Harvey Township. Today this village is known as Buckhorn. In June 1908, Richard married Eva McIlmoyle, daughter of William J. McIlmoyle and his wife, Elizabeth Northey. Over the next ten years, they had three children. William James was born in 1909, Amy Elizabeth in 1914 and John Kenneth was born in 1916.
A visit at the Fulton home in Buckhorn. (Left to right) William McIlmoyle,
his wife, Elizabeth (Northey), Richard Fawcett, his wife, Eva (McIlmoyle),
children -William, John and Amy Fawcett, Harry McIlmoyle, his wife,
Annie (Stockdale), children -Elmer, Clara, Gordon and baby Norman McIlmoyle, Archie Fulton, his wife Margaret (McIlmoyle), children – Laura, Olive, Gerald and James Fulton.
Source: Harvey Township An Illustrated History
Visiting Relatives
Families often visited relatives living close by. In the early 1920s, the Richard and Eva Fawcett family spent many a day with their McIlmoyle, Fulton and Stockdale connections. A large multi-family group photograph was taken on this occasion. The children must have had a wonderful day together, playing with their cousins.
For a time, Richard worked at farming. Then he worked as a labourer. During the winter months, he worked as part of a team cutting blocks of ice from the nearby frozen lakes. Come the warm summer months, winter ice would be sold. Dragged with ice tongs from sawdust packing in cool dark sheds, a large block of ice would keep the ice box cool for several days.
In this photo, Richard Fawcett is standing on his sleigh. Seated in front of him is Mrs. Archive Fulton with her son, Gerald. Harry McIlmoyle is standing in the centre of the sleigh. To the right is Thomas Marshall, a Buckhorn Cheesemaker and William J. McIlmoyle, father-in-law of Richard.     Source: Harvey Township An Illustrated History
Of Richard and Eva's children, William James, known as Jim, grew up and married Mildred McConkey, Amy Elizabeth married George Tully and John Kenneth remained a bachelor.
John, son of James and Ann Jane (Tedford) Fawcett and younger brother of Richard, was born about 1872. In 1906, he married Catherine Leitch, daughter of Thomas and Dorothy (Nelson) Leitch of Otonabee Township.
Ann, daughter of James and Ann Jane (Tedford) Fawcett, married Alexander Wood in 1916 at Peterborough. Alexander was born in Scotland, the son of William Wood and Margaret Wilson.
Of the children born to James and Ann Jane (Tedford) Fawcett, four died young and of the others, six married and had families.