School Section 12 St. Vincent Township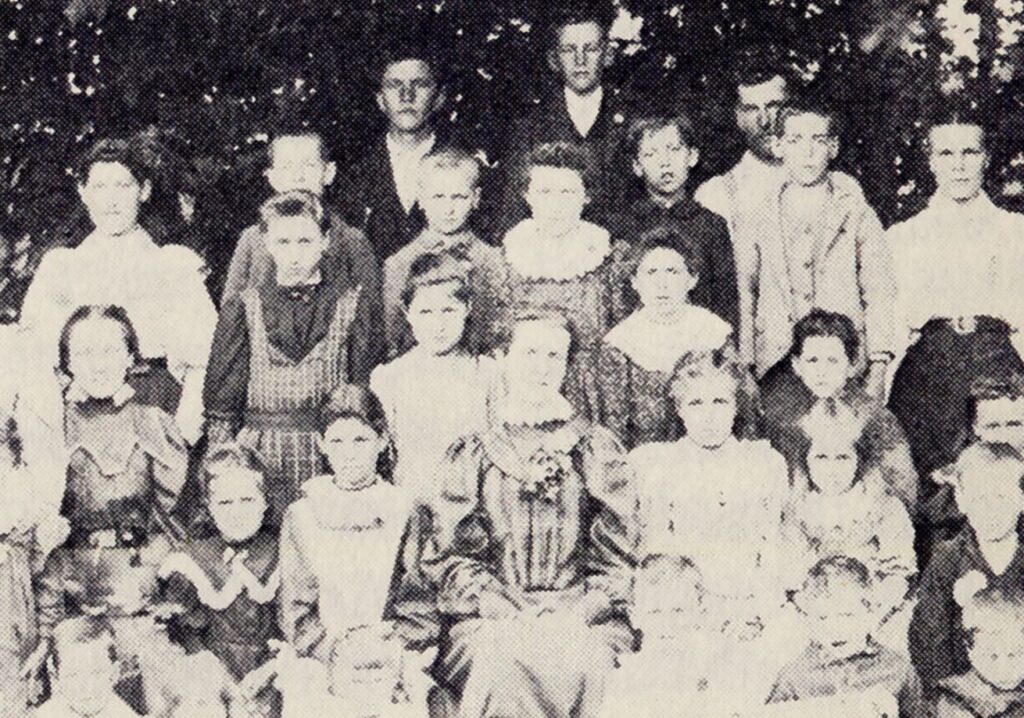 Part of the Class of 1896 at School Section 12 in St. Vincent Township
An Early Place of Education
SS 12 in St. Vincent Township was established in 1852 at Lot 23 Concession 10. The first school house burned down and was replaced by another. In 1870, this second school house was abandoned when a new school was built on Lot 25 of Concession 10. The School was also known at various times as Street's School and sometimes as Bumstead's School.
Bumstead Family
Among the children shown in this old school photo, were the Bumstead children of Albert Bumstead and wife, Esther Bannon. In 1896, attending school are Arvilla, born July 6, 1889; Herbert W., born January 22, 1891 and Edward W., born September 3, 1884.
Edward later married on 15 March 1913 in Meaford, Ontario. His bride was Mary Jane Hodgkinson. Born in 1889, she was a daughter of William Hodgkinson and Jane Wilson.
Herbert Wesley Bumstead, married Gertrude Bumble. Gertrude was born 1891 in Somersetshire, England, a daughter of George Bumble and wife, Catherine Abraham.
Arville Bumstead, was born in the village of Woodford, in Grey County, Ontario. She married Richard John McConnell, son of Alex and Jane (Beel) McConnell. Arville and Richard were married 26 March 1918 in Grey County.
Another Bumstead family, that of Fred and Emma, also had children attending the school in 1896. Their daughter Lottie was born March 4, 1884 and daughter, May, was born August 24, 1887. Both girls were students in the class at SS 12, they year the photograph was taken.
Street Family
Son of George and Jennie Street, Victor was born December 20, 1891. In 1901, he was the eldest child in the family, with younger siblings, Gladys born June 14, 1895, George born July 10, 1899 and Blosom born March 25, 1901.
Callery Children
From the family of William and Lucy Callery, their two young daughters attended school in 1896. Grace was born January 28, 1891 and Ada was born August 31, 1894. By 1901, they also had a younger brother, John, born July 10, 1897.
From the family of Alfred and Fannie Bumstead, a daughter, Mary, born April 13, 1883 was one of the older students completing her basic education in 1896.
Another Callery family was that of John and Susan (Robinson) Callery who also had a daughter attending school in 1896. Martha Alice Callery, born in 1880, attended SS 12. She later married James Henry Bumstead, on 16 June 1901 in Grey County. James was born in 1877 in St. Vincent Township, a son of William Bumstead and Orvilla Ann Atkins.
Vail Family
Charles Barber Vail and his wife Elizabeth Cunningham, had four children attending school in 1896. Catherine was born June 5, 1881; Grace was born May 27, 1886; Charles Louis was born January 26, 1889 and Eveline was born October 28, 1891.
Catherine Letitia, also known as Kate, married Arthur Hurlburt Freestone on 28 March 1907. Arthur, son of Charles Freestone and Hannah Chadwick, was born in St. Vincent Township in 1882.
Catherine's sister, Eveline, married Charles Wyld on 21 August 1918. Charles was born in Huron County in 1885, a son of Henry Wyld and Kate McLay.
Charles Louis Vail, who went by Louis as a boy, later married Maurie Vail. She was born in 1889 in Chatsworth, Ontario, a daughter of Robert Vail and Susan Fox. At the time of his marriage, which took place in Grey County, Ontario, Charles was living in Ardath, Saskatchewan and his bride, Maurie, resided in Winnipeg, Manitoba.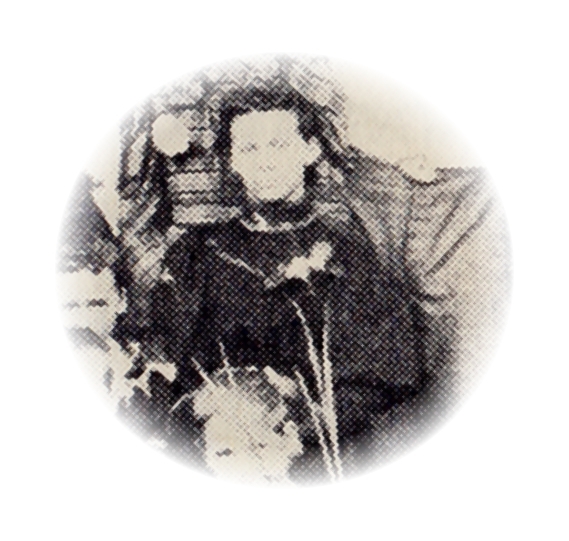 House Family
George J. House and his wife, Matilda, had three children attending school in 1896. Lily May, who went by May, was born August 3, 1881. Her younger brother, John Wesley, was born July 12, 1884 and younger sister, Vera, was born January 17, 1893.
Dunnill Family
Harold Edgar Dunnill was born in St. Vincent Township, a son of John Dunnill and Catherine Ellen Watt. Harold, who was a student at SS 12 in 1896, later married Janet Ethel Brown. Janet was also born in the township, a daughter of William Brown and Susan McDonald. Janet and Harold's wedding took place in Grey County on 9 April 1902.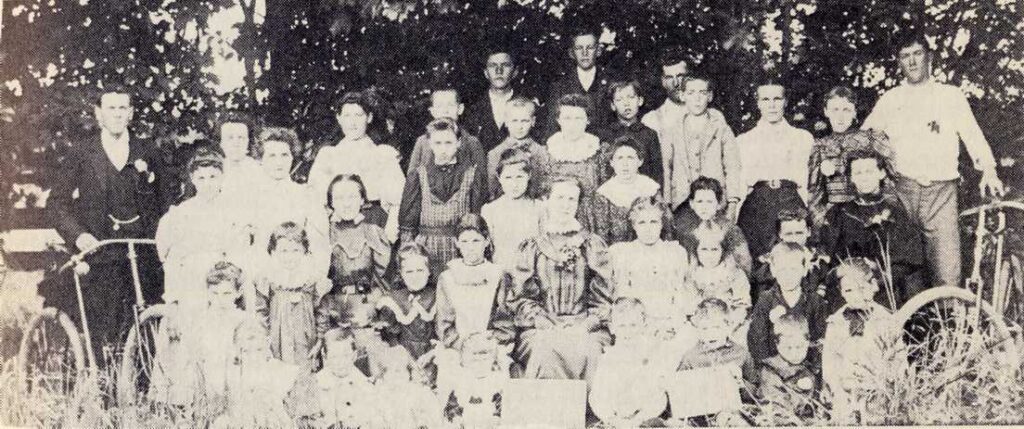 First Row, l-r: Orvilla Bumstead, Victor Street, Ada Callery, Maggie Vail, Jack Callery, Albert Rows, Allan Bumstead, Herbert Bumstead
Second Row: Ethel McDonald, Grace Callery, Millie Baker, Grace Vail, Mary Arthur, Annie Read, Maggie Read, Wellington Bumstead
Third Row: Sadie McDonald, Mary Bumstead, Nellie Arthur, Alice Bumstead, Alice Rows, May Bumstead, Evelena Vail, Vera House, May House
Fourth Row: Bob Street, Martha Callery, Kate Vail, John House, Abel McDonald, Lottie Bumstead, Louis Vail, Ed Bumstead, Lizzie Read, Harriet Bumstead, Noble Arthur
Fifth Row: Jack Johnson, Harold Dunnill; Charlie Rankin