John and Agnes Breackenridge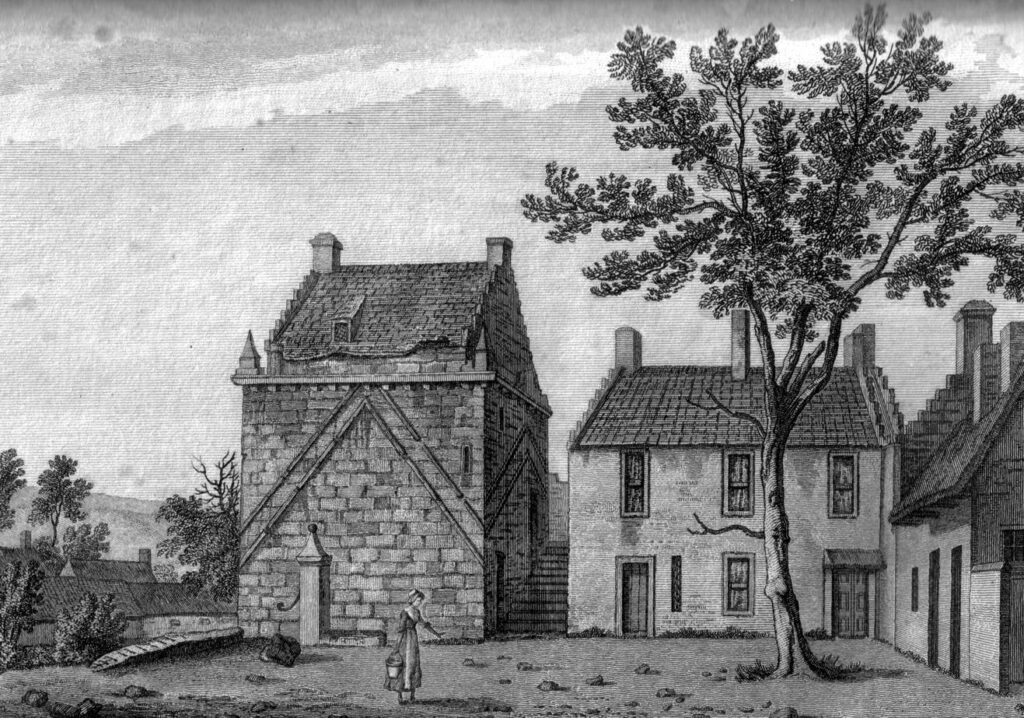 John Brackenridge was born 1829 in Mauchline, Scotland. His place of birth, Mauchline, is an old town in Ayrshire, Scotland. It is located on a height of land that slopes gently down to the River Ayr.
In ancient times, the Cistercian monks of Melrose were granted land here and built an abbey. The ruins remain standing to the present time. These ruins are known as Hunters Tower or in more recent times, as Mauchline Castle.
Departure from Scotland
John was the eldest of nine children born to John Brackenridge Sr., and Margaret Todd. In the course of time, John, his brothers Matthew and William and sister, Agnes, all emigrated from Scotland.  John came to Canada West in 1846, Agnes came in 1850, Matthew came in 1855 and William in 1867.
John C. Brackenridge who arrived in 1846, spent his first year or so in the town of Trenton. During that time he worked as a clerk for a lumbering company. Through his employment, John had an opportunity to accompany rafts of logs being transported down the St. Lawrence River to Quebec, in Lower Canada.
By February 1852, he resided in the village of Keene in Otonabee Township, Peterborough County, Canada West. There he lived with the family of R. C. Humphries, a grocer.