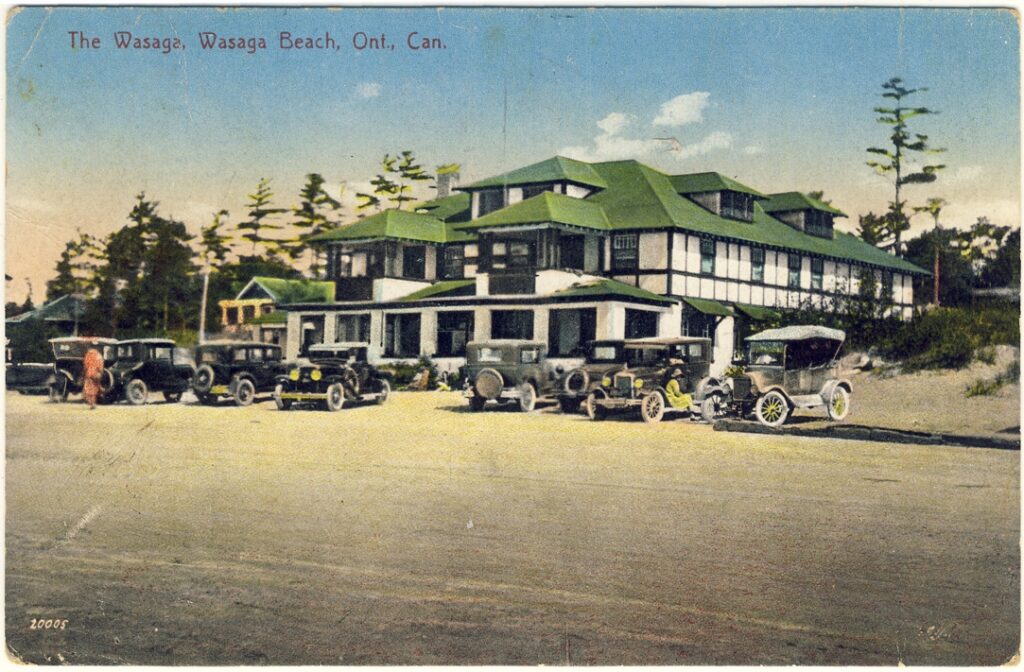 Greetings from Wasaga Beach
Sometime in the late 1920s, Miss Edith Saywell, 127 Celina Street, Oshawa, Ontario received this post card. It was written to her by a friend, Marion Cuthbertson. Marion was staying at the Wasaga Inn, Wasaga Beach, Ontario, on holiday.
Edith Mae Saywell was born in Toronto, on 30 June 1905. She was the eldest of four children born to Frank Saywell and Mary McPherson Taylor. Frank Saywell was born in 1877 in Warwickshire, England. He came to Canada in 1895 and in 1904, married Mary McPherson Taylor. Edith, as noted was born the following year, in 1905.
Soon, the family moved to Oshawa, Ontario. There, in 1907, a son Stephen George, was born to Frank and Mary Saywell. In 1908, another son, Howard Taylor, was born. In 1915, the youngest child, Helen Marie, was born to Frank and Mary Saywell.
Work at GM
By 1924, Edith was almost twenty years old. While she still lived at home, Edith was now fully employed. That year she worked as a stenographer, for the General Motors Company of Oshawa. She continued working for the company over the next several years. A 1929 Oshawa directory shows that Edith was then working as a typist at the company.
On 9 January 1932, Edith married William Frederick Manuel. Born in Oxford County on 20 March 1898, William was a son of James Henry Manuel and Minea Gadsby. After their marriage, Edith and William resided in Oshawa. William died there on1 5 October 1967. Edith Mae (Saywell) Manuel died on 8 October 1998. They rest in the Oshawa Union Cemetery.