Housey's Rapids in Muskoka
The hamlet of Housey's Rapids commences at a time in the spring of 1861 when James Housey first settled in the area. His land, located on the west shore of Bass Lake, took in the rapids that flowed from Bass Lake into Kahshe Lake. It followed naturally that the little community that grew here, became known as Housey's Rapids. James Housey remained in the area all that summer of 1861. He built a log cabin before returning to Severn in the fall of that year.
The following spring, when James Housey returned to his land, he discovered that other families had come to settle in the area as well. These others included the family of Brooks, Ruttan and Fletcher. James was born about 1846 in Lower Canada.
An early event that promoted development of the area, came about when James Housey provided a piece of land to P. J. Brace so that he could open a store. Phyletus Jeremiah Brace was born 9 April 1841 in Warren County, State of New York, United States. In the latter 1860s, Phyletus, now living in Ontario, married Emma Jane Hill. She was known most of her life as Jane. In 1869, a son Thomas, was born to them.  Young Thomas Washington Brace died in Morrison Township, Muskoka on 14 December 1875. The cause of his death was diphtheria. In 1871, a second son, Phyletus Holmes was born to Phyletus Sr., and Jane. In 1873, a daughter, Rebecca Jane was born.
Phyletus Sr., farmed his land as well as operating a general store and post office. He and Jane resided in Housey's Rapids for nearly forty years. Jane died at their home on Lot 5 Concession 5 Ryde Township on 19 December 1909. Phyletus died on 3 July 1920. They rest in Pioneer Memorial Cemetery in Ryde Township.
As the community grew, before long the need for a school was very clear. With the development of education under the leadership of Egerton Ryerson, by 1871, every child in Ontario, had to attend school for at least part of each year until age 12. So, in accordance with the educational laws of the province and the desire of the families living at Housey's Rapids, A school was built. It was to be a place a learning for children of the village for many decades to come.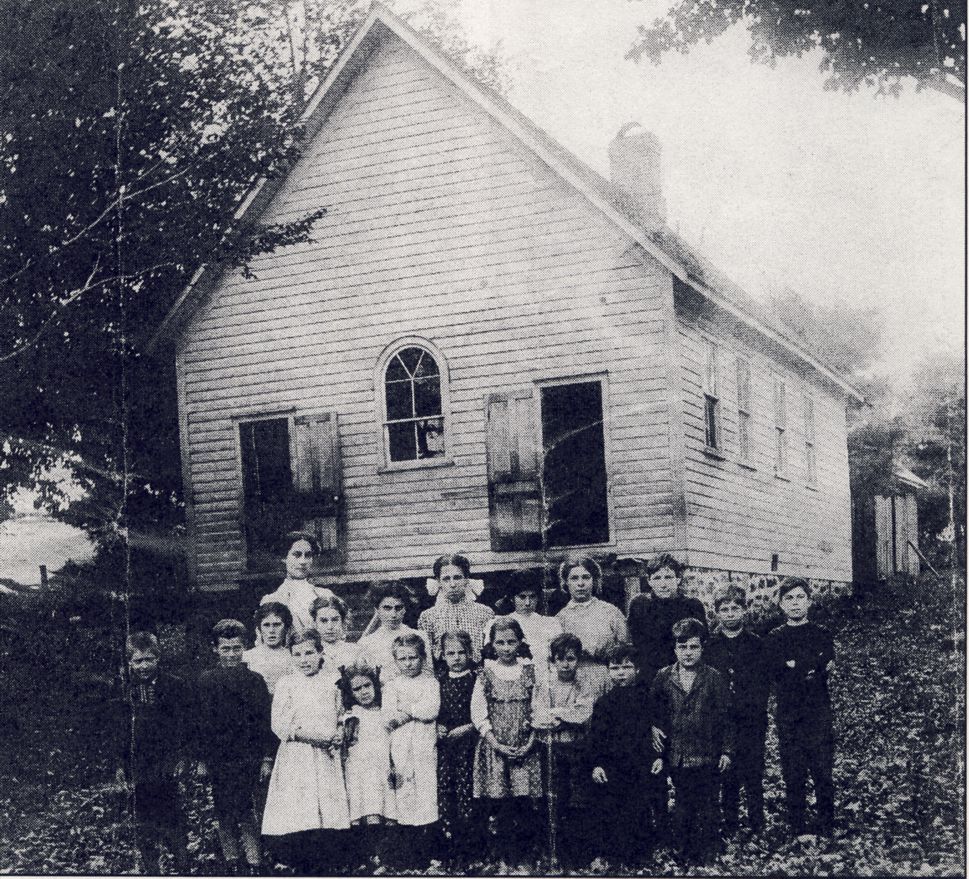 Housey's Rapids School
Back Row left to right: ? Bush, Bertha Cook, Jessie Cook, Cora Smith, Ellie Cook, Catherine Ruttan, Osborne Bush
Front Row left to right: Unknown boy, Unknown boy, Hilda Cook, Agnes Bush, Unknown girl, Edna Boone,
Babcock or Slingerland girl, Emerson Smith, Charlie Boone, Gordon Cook, Bradley Smith, Doug Walker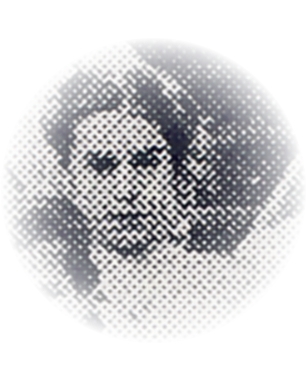 Bertha May Cook born 12 March 1899 was a daughter of Henry Cook and Jane Ann Lockhart. One of eight children, Bertha attended school with her younger siblings, Norman, Hilda, Gordon and Ernest in 1911. Early in 1921, Bertha was living in the town of Bracebridge Sanitarium but by June she had left the hospital. On 10 June 1921, at Gravenhurst, Bertha was married to Andrew Molnar. Andrew was born in Hungary in 1892 and came to Canada in 1904. Before his marriage to Bertha, he had recently spent some time in Humboldt, Saskatchewan.
Andrew and Bertha lived in Etobicoke, Ontario. Bertha died in Toronto on 15 February 1945.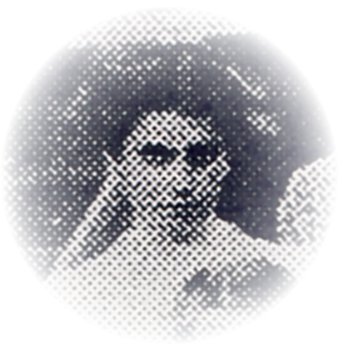 Jessie May Cook, was born 4 June 1893 in Ryde Township, Muskoka. The eldest daughter and second oldest child, Jessie was a daughter of William F. Cook and Mary Merkley.
Already seven years old by 1901, she was well started on her education. After finishing school, Jessie became a book keeper. She went to live in Toronto, where on 23 June 1918 at Housey's Rapids in Muskoka. Her husband was John Rusk, son of Robert Rusk and Margaret Jane Irving. In 1921, John and Jessie were living and farming in Ryde Township with their baby daughter Muriel. They had also adopted a Home Child, Ernest Bramble. Ernest was born in England in 1911.
Cora May Smith was born 10 May 1897 and was three years old in 1901. A daughter of Henry F. Smith and Annie Brooks, Cora was the second youngest daughter of eight children born to Henry and Annie.
With the passing of another ten years, Cora was close to finishing her basic education. Her two younger brothers, Bradley and James were also going to school at this date.
Cora was married to Ambrose Gordon Cook at Gravenhurst, on 26 March 1917. Four years later, Cora and Ambrose were farming in Ryde Township. They now had two small children, Raymond age 3 years and Clayton, aged 2 years.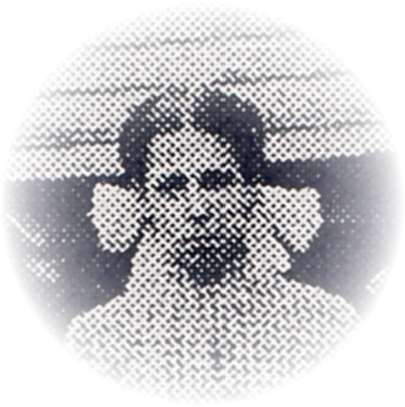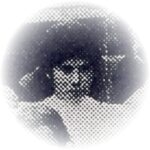 Helen Eveline "Ella" Cook was born 19 October 1898 in Ryde Township, a daughter of William Fredrick Cook and Mary Merkley. Ella married Robert Wesley Rusk on 5 March 1922 at Toronto, Ontario. Robert Rusk was the son of Robert Sr., and Margaret Jane Irving. Robert Rusk died in Gravenhurst on 18 May 1955. Ella (Cook) Rusk died in Barkway Township, Muskoka District on 30 August 1948.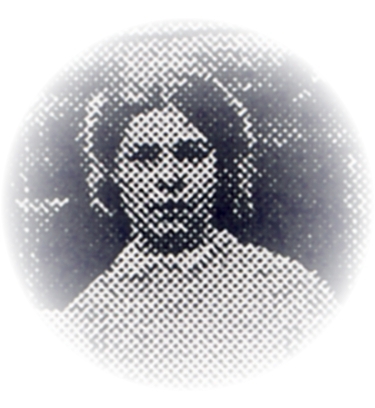 Kathleen Ruttan was born in 1902 at Housey Rapids. Her parents were E. Alfred and Rebecca Ruttan. Frederick was born in Ontario 11 October 1873. Rebecca was born in the United States on 21 November 1865.  Listed as Catherine in the school photo, she was a student at Housey's Rapids Public School from the age of 5 years until she was about 15 or 16 years. That would place her at school from 1907 until 1917. In 1911, when she was almost ten years old, the family lived in Ryde Township, Muskoka, on Lot 28 Concession 6.
After completing her elementary education, Kathleen went on to herself, become a School Teacher. In 1924, Kathleen was living and working as a teacher in Housey's Rapids. That year she married James Leeder McCutcheon. James was a farmer, living in Dalton Township, at the time. Born in Woodville, Ontario in 1885, James was a son of William A. McCutcheon and Annie Campbell.
Osborne Andrew Bush, born 24 April 1900, at Housey's Rapids, attended the local school from about 1906 until finishing his early education. After his school years, Osborne took up farming. On 19 June 1919, he married Flora Isabella, daughter of Howard Austin Walker and Sadie Durdan. Flora was born in Toronto but resided in Housey's Rapids in 1919. In June 1969, Flora and Osborne celebrated their Golden Wedding Anniversary at their home in Housey's Rapids. Osborne died 28 July 1979 in Ryde Township. Flora Isabella (Walker) Bush died 14 December 1981 at Bracebridge, Ontario.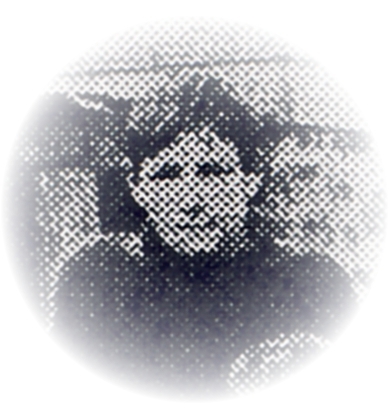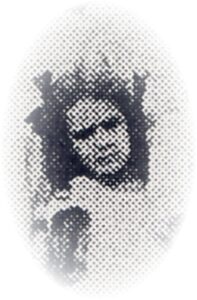 Agnes Ann Bush was born 6 May 1904 in Ryde Township. Agnes was the daughter of William John Bush and Christina Cook. She was also an older sister to Wilfred, born 1907; Mildred born 1909; Ruby, born 1911 and Lyla born 1915. Agnes attended Housey's Rapids School from around 1909 until completing her elementary school years. Agnes Ann Bush went on to become a nurse. By 1936 she lived in the town of Orillia, Ontario. There she married Joseph Henry Rice on 5 September 1936. Joseph was a carpenter by trade and lived in Vankoughnet, now part of Bracebridge region. He was born in 1905, a son of Henry Rice and Henrietta Landon.
Agnes Ann (Bush) Rice died 1 July 1971.
Edna May Boone was born 1 April 1904 at Housey's Rapids. Her parents were John Boone and Eliza Lake. John Boone was born in 1876 in Almonte, Lanark County, Ontario. Eliza Lake was born in 1882 in Housey's Rapids.
After completing her elementary education, Edna continued to reside at home. On 1 January 1920, at Severn Bridge in Muskoka, Edan May married Leonard Sopher. Leonard was born 30 April 1899 in Morrison Township. He was a son of Albert Sopher and Jane Fidget.
Edna and Leonard lived in Gravenhurst. She died there on 1 March 1964. Her husband, Leonard Sopher died in Gravenhurst on 6 July 1963.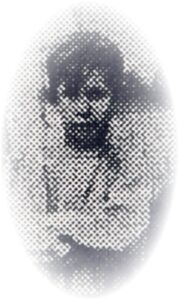 James Emerson Smith was born 14 March 1902 at Housey's Rapids, Muskoka. He was the second youngest child in a family of eight children born to Henry Francis Smith and Annie Brooks. After completing his schooling years, Emerson took up farming. On 25 July 1923, at Gravenhurst, Emerson married Beatrice Lorna Cook. Beatrice was born in 1901 in Housey's Rapids, a daughter of William Fredrick Cook and Mary Merkley.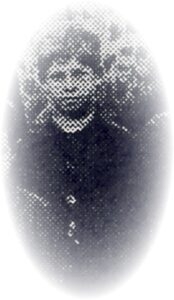 Bradley Douglas Smith was the older brother of James Emerson Smith. Bradley was born 20 September 1899 in Housey's Rapids. After completing his basic education, Bradley took up farming. On 8 October 1934, at Gravenhurst, he married Lorna Tabitha Lowe. Lorna was born in 1908, age daughter of James Henry Lowe and Emma Louise Ortwein. At the age of 70 years, Bradley died in St. Michael's Hospital, Toronto on 5 September 1970.
Charles Henry Boone was born 28 May 1909 at Lot 25 Concession 5 in Ryde Township, Muskoka. He was a son of John Boone and Eliza Lake and thus a brother to Edna May Boone. Charles died in 1978. His remains were interred in Barkway Cemetery, Barkway Township, Muskoka.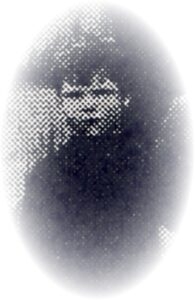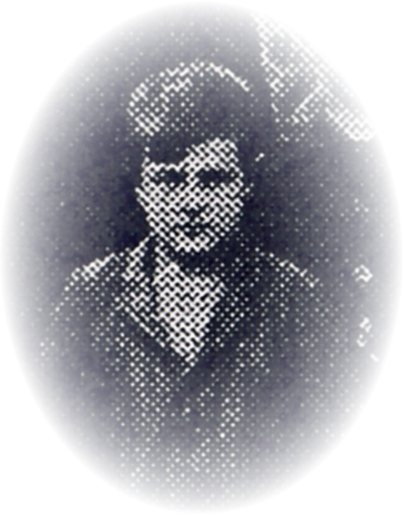 Gordon Sheldon Cook was the second youngest child of Henry John Cook and Anne Jane Lockhart. Gordon was born 14 July 1903 in Ryde Township.
Doug Walker attended Housey's Rapids School. Nothing further has been confirmed about the lifetime of Doug.